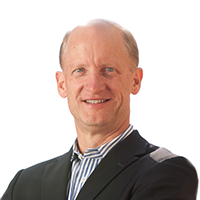 Mark Fisher on
5 min read
Are You Ready to Wrestle?
If you were captivated by the NCAA March Madness Championship in Houston on Monday night, you might have missed an equally passionate crowd that also assembled in Texas just a day earlier.  The drive from Houston's NRG stadium, host of the NCAA Final Four, to Texas Stadium in Dallas takes just a few hours.  But the distance between the crowd watching NCAA basketball in Houston and the crowd watching WWE Wrestlemania in Dallas seems like it should be measured in light years.
That's right, we're talking about WWE WrestleMania 32 which set a number of records – both offline and online – over the weekend.  On Sunday, April 3rd 107,000 fans gathered at Texas Stadium in Dallas to watch WrestleMania 32.  According to Rolling Stone, there were 413 minutes of total air time covering all the activities in the ring, in the stadium and backstage.  In another metric, AT&T reported Wrestlemania 32 set new records of data use at the stadium with total traffic reaching 8.6TB.  Furthermore, AT&T said the WWE event on Sunday drove 36% more data traffic than the NCAA Football Championship game at the same venue.
The real story, which unfolds outside of Texas Stadium and around the world, may be the phenomenal success of the WWE network which now reports 1.1 million US paid subscribers and 345,000 international paid subscribers as of April 3th, 2016.  And during WWE Wrestlemania 32, the WWE Network subscribers consumed a massive amount of streaming data while watching the event.  Though the total WWE Network subscribers is only 1.4 million, on April 3th, the WWE Network traffic ranked, in some US networks, second only to Netflix in terms of streaming volume.  Keep in mind Netflix reported 75 million worldwide subscribers in January, 2016.  In other US networks, WWE Live traffic ranked 3rd, behind Netflix and Amazon.  To put this into perspective, on most nights, WWE Live traffic does not rank among even the top 20 online video streaming sites.
As shown below, based on Qwilt online video analytics data from a US cable operator network, WWE Live ranked 3rd, behind Netflix and Amazon, and ahead of Hulu among online video streaming sites using HTTP streaming.  In the second ranking, from a US University, WWE Live ranks second, behind only Netflix and ahead of Hulu.
WWE Ranks 3rd in US Cable Operator Network – April 3rd 2016 – Source Qwilt Video Analytics
WWE Ranks 2nd in US University Network – April 3rd 2016 – Source Qwilt Video Analytics
The peaks are increasing in frequency and magnitude – 6x increase in peak traffic in less than 1 month
As additional perspective, see the comparison below which shows the total traffic from WWE's Roadblock event on March 12th which was held at Ricoh Coliseum in Toronto.  Total traffic, as measured in one Open Cache Node in a US cable operator network, consumed by those WWE Network subscribers live streaming this event was 173 GB.
WWE ROADBLOCK – US Cable Operator – Open Cache Node – March 12th 2016
Compare this with the total traffic consumed by WWE Live Network subscribers from the same Open Caching Node in the same service provider network on April 3rd, 2016 during WWE Wrestlemania 32 in Dallas.  The total traffic consumed increased by a factor of 6.3X to 1.1 TB.  An extraordinary increase in less than one month – between March 12th and April 3rd – for WWE events.
WWE Wrestlemania 32 – US MSO – April 3rd 2016
Taming the Live Streaming Peak
Though we are still trying to wrap our heads around the popularity of WWE Wrestlemania, it's clear that events like this are yet another real world example of the challenge of managing network capacity for peak live streaming events. These events, such as the World Cup, Olympics, World Series and Super Bowl will continue to create extreme peaks of traffic that can't be managed in traditional ways. The cost of building a network just to handle peak events has already become unaffordable given the magnitude and frequency of the high peaks observed. Moreover, the network planner can't ignore the peak events and hope for the best as each of those events have the potential to bring the network to its knees and they are coming more frequently and with greater intensity.
In these circumstances the Open Cache acts as an intelligent buffer, normalizing peak network traffic from a wide variety of event such as:
– Live Streaming Events: WWE Live, March Madness, Olympics, World Cup, World Series, Super Bowl
– Popular VoD Events: Season Finale of Game of Thrones, House of Cards, etc.
– Regular Software Updates: iOS, Windows
How Qwilt's Open Cache Solves the Live Streaming Problem for Network Operators
Qwilt's open cache, deployed in over 100 networks worldwide and many of the major ISPs in the US, has been optimized to handle all the sources of March Madness streams including CBS, TNT, TBS and TruTV. This optimization ensures Qwilt's Open Cache is operating at its maximum efficiency for every live stream session it handles. Qwilt's Live Stream Cache quickly and efficiently identifies trending and popular live OTT video streams, enabling the Qwilt Open Cache to instantly direct those streams into the controller's FastCache, a dedicated control and storage path optimized for low latency delivery of live streams. The Qwilt Live Stream Cache then establishes a local live video transmission point in each neighborhood that can serve a very large population of nearby subscribers using a single seed stream, offloading significant strain on operator network infrastructures.
Ready to take the next step?
We have a team of content delivery experts ready to answer your questions.

Related resources
Event
StreamTV Show 2023
Event
ACM Mile-High Video 2023
Event
Content Delivery Summit 2023
Event
Edge Forward 2023