Athonet and Qwilt to Showcase Mobile Edge Video Offload at Mobile World Congress
Demonstration to Highlight the Value of Mobile Edge Computing and Growth of the Edge Cloud in Service Provider Networks
REDWOOD CITY, CA –  February 22, 2018 – By 2021, mobile video will make up 78% of all mobile data traffic worldwide according to Cisco's Mobile Visual Networking Index1. In preparation for this streaming video onslaught, Qwilt, the leading provider of edge cloud and content delivery applications, and Athonet, a leader in software-based mobile packet core solutions for services providers, today announced they will showcase a live mobile edge video offload demonstration for mobile operators at the Mobile World Congress in Barcelona, Hall 5, Stand 5M2MR, on February 26th to March 1st, 2018. This demonstration was developed to help service providers see a live Mobile Edge Computing (MEC) solution that can tackle the booming demand for mobile video streaming created by live and on-demand OTT services, while providing native support using standard 3GPP interfaces for legal intercept, security, billing and other important functions.
"Mobile users are streaming more video than ever and mobile networks are not yet fully optimized to handle the deluge of live and on-demand streaming," said Alon Maor, CEO and co-founder of Qwilt. "Our edge cloud applications, designed specifically for the high demands of video delivery at the mobile edge, combined with Athonet's "Serving Gateway Local Breakout" (SGW-LBO) solution, allow millions of subscribers to watch concurrent streams while maintaining a high quality of experience and optimizing network operator RAN infrastructure."
At the event, Qwilt and Athonet will be demonstrating the delivery of live and on-demand video streams using Qwilt's Open Edge Cloud CDN running within the Athonet Mobile Edge Computing Local Breakout environment.
"We are pleased to partner with Qwilt to create a live demonstration here at the Mobile World Congress in Barcelona," said Karim El Malki, CEO and Co-Founder of Athonet. "Mobile Edge Video Offload is one of the Mobile Edge Computing (MEC) use cases that offers real value today to Mobile Service Providers. Further, this demonstration highlights Athonet's innovative approach to enabling MEC applications deep in the mobile network infrastructure."
Athonet's expertise in software-based mobile packet core solutions, an essential element of future mobile network infrastructure, combined with Qwilt's Edge Cloud applications create a best-in-class infrastructure for mobile operators scrambling to support networks straining from video demand. The combined solution reduces network latency and improves viewer QoE, increasing RAN efficiency, network capacity and improving capital utilization.
To meet with executives from Qwilt and Athonet, and schedule a demonstration of the integrated solution, please contact: info@athonet.com or  media@qwilt.com.
1 Source: Cisco Visual Network Index 2017
About Athonet
Athonet provides a complete 100% software-based mobile core for voice and data networks that runs in cloud or virtualized or enterprise data center environments using standard off-the-shelf hardware.
Athonet's platform allows wireless operators and end-users to break free from the restrictive, expensive, proprietary hardware centric architecture of legacy solutions and embrace the true potential of mobile networks – capturing new sources of revenue whilst also massively reducing capex and opex.
Besides the immediate benefits to existing network operators and users, Athonet's platform also provides a highly efficient solution to bridge the digital divide – turning the last 4 billion unconnected people to mobile networks into The Next 4 Billion. Athonet is a winner of the GSMA Global Mobile Awards, 2016. To learn more about Athonet, please visit www.athonet.com.
Athonet Contact: info@athonet.com
About Qwilt
Qwilt's unique Edge Cloud Platform and Open Caching software solutions help Internet service providers address the dramatic growth of streaming media on their networks and the need for a low latency, high scale infrastructure to support future applications. Qwilt's cloud managed open platform, running on commodity compute and storage infrastructure and deployed close to consumers, creates a massively distributed Edge Cloud that supports applications such as Open Caching, 4K Live Streaming, AR, VR, Self- Driving Cars and IoT. This low latency Edge Cloud architecture enables a high-quality streaming experience for consumers on a massive scale. A growing number of the world's leading cable, telco and mobile service providers rely on Qwilt for Edge Cloud applications.
Qwilt is a Founding Member of the Streaming Video Alliance and a leader of the Open Caching industry movement. Founded in 2010 by industry veterans from Cisco and Juniper, Qwilt is backed by Accel Partners, Bessemer Venture Partners, Cisco Ventures, Disrupt-ive, Innovation Endeavors, Marker and Redpoint Ventures. Learn more at www.qwilt.com.
Connect with Qwilt
Read the blog: https://www.qwilt.com/blog/
Converse on Twitter @Qwilt: https://twitter.com/qwilt
Follow on LinkedIn: http://www.linkedin.com/company/qwilt
Visit on Facebook: https://www.facebook.com/Qwilt.Inc
Qwilt, Open Edge Cloud, QC and QN are trademarks of Qwilt. All rights reserved. All other trademarks or trade names referenced here are the property of their respective owners.
####
Qwilt Press Contact
media@qwilt.com
Qwilt Media Contact
Qwilt Media Relations
media@qwilt.com
+1 (650) 249-6521
Related resources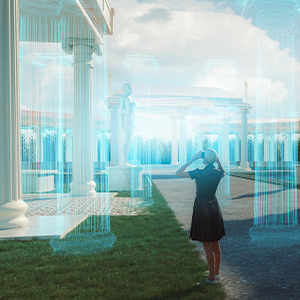 Blog
Bridging the many miles across immersive experiences
Event
Future of Video 2023
Blog
The CDN shake-up: What issues lie at the heart of a recent spate of acquisitions and exits?
Event
Capacity Europe 2023