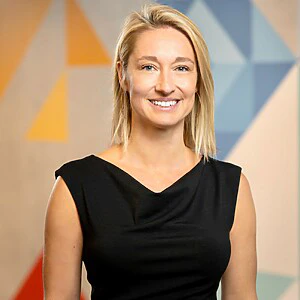 5 min read
Experience Qwilt's Edge Cloud for Content Delivery at MWC Barcelona 2022
I'm thrilled to be heading to my first trade show in years next week, alongside Qwilt teammates including Jesper Knutsson, Luis Beute, Nicholas Choquart, and Alberto Anaya Volpini at MWC Barcelona. Our team will be based at the Cisco stand (Exhibit Hall 3, Stand E30), where we'll be on hand to discuss some of the exciting developments at Qwilt over the past year. With 50,000 attendees expected, this will be one of the biggest physical events since the start of the pandemic.
A lot has changed at Qwilt in that time. Thanks to the strength of our strategic partnership with Cisco, we've been able to significantly grow the size of our team, further develop our world-class services and expand our network deployments.
Together, we work with many service providers, such as BT, Verizon, TIM Brazil, Telecom Italia, and Telecom Argentina, who have now deployed our solution in their networks, and publishers like Disney Streaming and Valve, who are using it to deliver high-quality streams to their subscribers. Every new service provider we partner with, and each major publisher that comes on board with us is experiencing tremendous benefits from our unique content delivery model.
We hope you'll visit us at MWC to learn how we can help you deliver connected experiences in the quality they are meant to be enjoyed. Below are two of the demos we will be displaying.
Edge Cloud for Content Delivery
Within the interior of Cisco's stand (which requires invited access), we'll have our Edge Cloud for Content Delivery solution on display. This is a demo that all service providers and content providers should see, as it unlocks unique and significant benefits for both:
Differentiated Approach:

Access inclusive – While traditional CDNs provide little, if any, ability for the service provider to optimize quality of delivery, Qwilt's approach welcomes services providers to partner in the equation.
Turn-key partnership – The solution uniquely opens up a new and sustainable business model for service providers, via as-a-Service delivery that vastly simplifies operations and requires little no upfront investment.
Closer with ease – Through a single Open Caching compliant API, content publishers can access the global network of Qwilt's service provider partners for delivery proximity at the edge of neighborhoods everywhere.
Differentiated Results:
Efficient growth – The edge architecture inherent in this solution improves traffic flows across the network, resulting in traffic offload in the core and across Internet peering and exchange links. This means more cost-effective scaling of network capacity over time.
Unmatched quality – Qwilt's solution offers bandwidth optimization and better Quality of Experience without the need to compromise either. Because of the closer proximity, our solution outperforms tradtional content delivery for improved QoE.
Interactive Volumetric Streaming Media – Unity
At the entrance to the stand, we're supporting a demonstration of interactive volumetric streaming media (IVSM) in a collaboration with Unity, a leading platform for creating and operating interactive, real-time 3D (RT3D) content. This demonstration is compelling in several ways.
First, it showcases the incredible immersive content that can be enabled by delivering massive capacity from the edge cloud; Unity's demo highlights several volumetric experiences with the UFC, basketball, and other sports. The demo promises the ability to deliver "impossible camera angles" – come to the Cisco stand to see for yourself!
Second, this use case also clarifies the need for the edge cloud that Qwilt and Cisco deliver as IVSM streams. Unity is a powerful platform. It enables the streaming of an application from the cloud from anything from 250 Mbps to a full 1 Gbps. Only the telco edge cloud can enable this level of capacity. I can tell you that there is a real excitement about the rollout of IVSM with our service provider partners!
Join us at MWC!
Please reach out to me, Jesper, Luis, Nicholas, or Alberto if you would like to arrange a booth demo or discuss how we are uniquely partnering with access providers, globally,  to deliver media and applications at the very edge of neighborhoods, big and small. The team is excited to meet with the telco industry community once again and show how our open, developer-forward approach makes more local delivery accessible, unlocking higher quality experiences than ever before possible.
We look forward to seeing you in Barcelona!
Ready to take the next step?
We have a team of content delivery experts ready to answer your questions.

Related resources
Blog
Tickets, please: Why TV carriage fees are reaching their last stop
Press Release
Link Net partners with Qwilt and Cisco to deploy Open Caching solution to elevate video streaming experiences across Indonesia
Video
Reach users everywhere with Qwilt
Press Release
Fastweb adopts Cisco and Qwilt's Open Caching solution to enhance streaming experiences across Italy