5 min read
Experience the Power of Open Caching for Content Delivery at IBC 2022
In the three years since Qwilt last graced the halls of IBC, we've transformed as a company. Our team has grown considerably, working across global offices in the Americas, Europe, the Middle East and APAC. During this time, we've made significant strides in our mission to build the world's largest and highest performing content delivery network, enabling content publishers to reach end-users from the true network edge.
Since disrupting the commercial CDN market with our Open Caching-based solution for service providers, we've onboarded more global tier one OTT, broadcast, and gaming platforms than ever before. Open Caching has undoubtedly been the most significant innovation in content delivery over the past decade. At IBC 2022, we'll demonstrate how this unique technology and Qwilt's commercial implementation benefits content owners, network operators, and end broadband or wireless users alike.
Qwilt brings you closer
Consumers are migrating towards online experiences faster than ever. Just recently, Nielsen announced US streaming services had eclipsed cable in the US for the first time in terms of share of TV consumption. For all content providers, whether they're offering streaming video, website services, gaming, VR, or connected cars, the demand for excellent digital experiences is heating up faster than anyone predicted, and how content publishers deliver their assets is critical.
So, how can content publishers ensure they deliver the best possible viewing experience to all of their consumers every time? They get closer to the edge – made possible by Open Caching. By tapping directly into the service provider network edge, content publishers can get closer to their users than ever before and offer an unmatched user experience. Qwilt's next-generation CDN technology enables them to do just this, delivering superior quality and more capacity, ensuring content is delivered at the quality it was always intended.
Building better relationships
Through Qwilt's federated, global CDN, Qwilt's media delivery solutions eliminate the need for publishers to negotiate individual relationships with service providers, instead tapping into our content delivery solution that's already embedded into the service provider network. These deep-rooted partnerships with ISPs offer significantly enhanced performance and scalability compared to any traditional CDN, all based on the Streaming Video Technology Alliance's Open Caching specifications. This means faster delivery of content, more control over APIs, and ultimately a better and more flexible business model.
Come and see it for yourself!
I am delighted to be heading back to Amsterdam for IBC 2022, where we'll be exhibiting with our partner, Cisco, in their stand in Hall 1 (1.A11). If you'd like to arrange a booth demo or to simply discuss how we're completely changing the way content is delivered and millions enjoy digital experiences, please feel free to reach out to me via LinkedIn!
Ready to take the next step?
We have a team of content delivery experts ready to answer your questions.

Related resources
Press Release
Link Net partners with Qwilt and Cisco to deploy Open Caching solution to elevate video streaming experiences across Indonesia
News
New-age CDN: Optimising the streaming experience and securing content delivery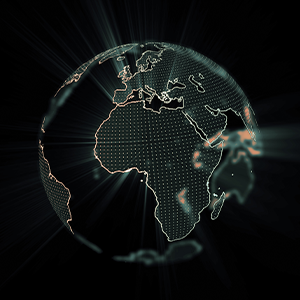 Press Release
Vodafone Partners with Qwilt and Cisco to Deploy Open Caching, Improving Streaming Services for Millions of Customers Across Europe and Africa
Event
ACM Mile-High Video 2023