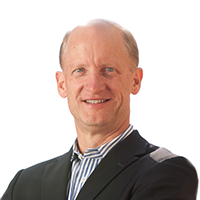 Mark Fisher on
5 min read
Experience the power of Qwilt's Open Edge
As streaming content consumption continues to surge, the demand for top-tier digital experiences is skyrocketing – and this means efficiently delivering content at the highest quality has become imperative.
But at Qwilt, we're not just redefining content delivery today; we're shaping its future. We've proven our unique ability to massively offload service provider core network traffic and deliver high-quality digital experiences to any end user, no matter where they are in the world. Our Open Edge CDN provides extremely low latency, greater control over APIs, and offers a more flexible business model that is creating new opportunities for the future.
Qwilt: The commercial leader in Open Caching services
Through tremendous network expansion over the last 12 months, we can confidently say that Qwilt has solidified its position as the commercial leader in Open Caching services, delivering measurable value to content providers and their end users. Our global, federated CDN eliminates the need to negotiate individual relationships with service providers while delivering the unmatched speed and quality.
Unlike traditional commercial CDN nodes that are located in the mid-mile, our Open Caching nodes are embedded deeply within the service provider network, often tens of miles – or even a few blocks – away from end users. This proximity enables applications and content to bypass peering points and the ISP core network, traditionally some of the biggest roadblocks to a high-quality experience.
It means that content and application publishers can get closer to their users than ever before by tapping directly into the service provider network edge, resulting in an unmatched user experience – even during peak traffic. Through our unified, all-edge model, we consistently outperform traditional CDNs in terms of streaming QoE.
The power of Open Edge: A game-changing partnership
Qwilt's All-Edge Network: The World's Highest Performing CDN
Built on the SVTA's Open Caching Specifications
Qwilt's Open Edge platform, combined with Cisco's edge infrastructure, has gained incredible momentum. With over 175 content publishers and service providers already leveraging this solution, we're rewriting the rules of content delivery. Some of the largest global streaming brands have entrusted us with the highly distributed delivery of their live and on-demand media on a global scale, and we're only just hitting our stride.
Qwilt's Open Edge: Value today and beyond
Qwilt's Open Edge platform doesn't just offer immediate value; it redefines what's possible. With unmatched quality, traffic optimization, and monetization capabilities, it's the foundation for a future where the carrier edge drives innovation.
Our next-generation CDN technology is just the initial step in our long-term roadmap, with numerous Open Edge applications planned in the short, medium, and long-term. Our API-first ecosystem means we can provide a versatile toolset that serves as the launchpad for a wide range of functions, whether video streaming, gaming, site delivery, edge computing, or other low-latency applications.
It terms of scope, we think the numbers speak for themselves…
Qwilt proudly serves over 1 BILLION unique subscribers through content distribution and partnership agreements.
We've built a global infrastructure that sets new standards in proximity; our all-edge, service provider-embedded network comprises an astonishing 900+ Points of Presence (PoPs) worldwide.
Qwilt's Open Caching platform is deployed within global network giants such as Airtel in India, BT in the UK, Telecom Argentina, Telefonica and Vodafone in Spain, J:COM in Japan, and Verizon in the US.
In 2023, our network capacity will soar to exceed 100Tbps of deeply embedded service provider edge network capacity.
Book a meeting with us
We invite you to join us and be part of the future of content delivery. Book a meeting with our team today to discover why Qwilt's Open Edge is redefining the industry. Our team will be thrilled to discuss how we have cemented our position as a trailblazer in content delivery, forging partnerships with industry giants and delivering content with unmatched quality.
With a tour of our unique all-edge network, you'll see how we're driving the future of content delivery through our unique open APIs. Major content publishers are already benefiting from our capacity, quality, and unmatched user experience – why not come and see how we can help you deliver your content in the quality it was imagined?
We look forward to talking with you!
RELATED VIDEO
Meet our all-edge network
Discover the world's top-performing Open Edge solution that goes beyond traditional content delivery.
Request a demo
Ready to take the next step?
We have a team of content delivery experts ready to answer your questions.

Related resources
News
New-age CDN: Optimising the streaming experience and securing content delivery
Press Release
Qwilt spotlights Open Caching's all-edge network success at IBC 2023
News
Here's why rise of open caching will counter streaming video overload
Press Release
Fastweb adopts Cisco and Qwilt's Open Caching solution to enhance streaming experiences across Italy