5 min read
Get Ready – There's Video on Instagram
Instagram, the world's most popular photo sharing app (and Facebook's recent acquisition), launched a new feature that now allows users to share video clips of up to 15 seconds. While this move comes as an expected attempt to compete with the growing popularity of Vine, its impact on online video bandwidth is a testimony to the impressive edge Instagram has on all of its competitors.
Just 3 days after the feature was released, Instagram boomed its way to the top 20 video services by bandwidth in a number of Qwilt's global customer deployments in US, Europe and Asia. A notable detail is that even though Instragram is a mobile app, it is already impacting fixed line networks as well. While the overall volume is still relatively low, its instant ascent to the top of the site list is a clear sign of things to come. Combined with the amount of video consumed via its social network, Facebook is steadily but surely becoming a major player in the online video market.

Instagram ranking #11 in a network segment of a US broadband provider.

Instagram ranking #13 in a network segment of a European broadband provider.

Instagram ranking #19 in a network segment of an Asian broadband provider.
Supporting such social video services with our solution brings tremendous value to our customers, as popular content translates into high caching potential with friends viewing content from local friends as well as global celebrities. Justin Bieber has already accumulated more the 1 million likes on his 1st Instagram clip, in one of the first celebrity clips posted with the new video feature.
Ready to take the next step?
We have a team of content delivery experts ready to answer your questions.

Related resources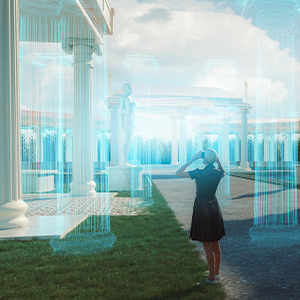 Blog
Bridging the many miles across immersive experiences
Event
Future of Video 2023
Blog
The CDN shake-up: What issues lie at the heart of a recent spate of acquisitions and exits?
Event
Capacity Europe 2023