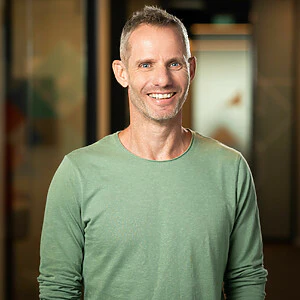 Udi Lerner on
5 min read
Gone in 6 seconds? Not with Qwilt's new site delivery solution.
I'm pleased to share the news about our launch of Qwilt Site Delivery, our new service which focuses on content delivery for websites. This new service expands our product portfolio and, importantly, allows us to help deliver high-quality content to more consumers. We have built this new service on our proven content delivery foundation which is based on the latest Open Caching architecture from the Streaming Video Alliance. As I consider what we've accomplished in bringing this product to life, I have to say that I'm quite proud of our product and development teams. Moreover, I'm thrilled with what our product offers the market for many reasons, and I want to share just a few highlights with you today.
Quality Matters
First and most important, we start with a core observation about what end users expect and what they won't tolerate when it comes to website performance and loading content to their mobile or desktop device. We know quality matters like never before and user expectations are high. The speed of page loading, the main measure of quality from a site delivery perspective, is critical. A recent survey by Digital.com found that 1 in 2 visitors abandon a website that takes more than 6 seconds to load, while pages that load slowly were the top source of dissatisfaction for 1 in 5 online shoppers.
Ensuring acceptable page load times is hard work against a moving target. According to HTTParchive, the average web page has grown 356% in the last decade from 484K in 2011 to 2205K in 2021. This weight gain continues to create a drag on page load times unless we find a better way to deliver content. In fact, despite faster networks, there are plenty of cases in mobile where a page takes longer to load now than it did just a few years earlier. There are three main factors that can contribute to 'heavier' pages and loading delays – images, video, and scripts. Thankfully, our new service can improve delivery quality and page load times for all three of these factors.
Closer is Better
Quality matters and, as we launch our new site delivery service, I can confidently say that improving quality is at the heart of what Qwilt does well. We have significantly changed both the architecture and ecosystem of traditional content delivery to get where we are today.
We've changed the architecture by placing our edge delivery nodes deep inside service provider networks. They are closer to the end user than ever before and far closer than other CDNs. This offers anyone using our service a real advantage in delivery quality. Closer is simply better.
Furthermore, we have changed the ecosystem by partnering directly and collaboratively with service providers who, by virtue of our new model, become a vital member of the end-to-end content delivery value chain. Unlike other CDNs, service providers like Verizon and BT have the network reach, scale, and operational expertise to manage this task with excellence. This new architecture and ecosystem model allows content publishers to enjoy high-quality delivery service from world-class service providers who now have real incentives to make the whole experience a delight for end users.
API-driven, Developer-first
One other attribute of our new service offering is the API-driven, developer-first approach we've taken. We are using the open API framework and specifications developed by the Streaming Video Alliance in their Open Caching Working Group, where Qwilt has been a co-chair for years. By extending this approach to web delivery, we're giving website developers the control, tools, and visibility to build great digital experiences.
For example, when it comes to cache management, it's simple and quick for developers to manage cache keys, compression, header manipulation, origin sharing and error handling. Or, as another example, our solution supports the execution of complex business logic at the edge, such as "modify on client request to edge," IP and Geo access control, localization, origin selection, A/B testing and authentication. In short, our service is a seamless, simple, and easy-to-use enabler of great digital experiences created by web developers. I'm particularly proud of this outcome!
As one more example of our differentiated offering, we are uniquely able to unlock 'logic at the edge.' Our approach acknowledges the increasing sophistication of web pages today as compared to just a few years ago. We enable developers to deploy additional logic for their site that runs at the Qwilt edge, close to end users. This capability allows logic that once had to run at origin and at some distant CDN site, to run at the edge, improving response time, delighting users, and creating a far more scalable web site delivery architecture. I'm confident Qwilt's 'logic at the edge' will be the source of a long run, sustainable advantage for developers when they use our service.
Service Providers as Partners in Selling
A unique strength of our solution, as I have already mentioned, is the deep partnerships that we have created in this journey. We will continue to deepen those relationships as we look to activate our partners in their respective regions and markets to step beyond the delivery role they play today. This effort will expand the product portfolio for these service providers and let them enhance the services they sell to their expansive customer base, increasing the value they deliver to their customers. We are already seeing the benefit of this approach among some of our longstanding partners, and we're inspired to unlock more and more value for them and their subscribers.
Ready to take the next step?
We have a team of content delivery experts ready to answer your questions.

Related resources
Blog
Open Caching and CDN standards: The role of the SVTA and IETF
Event
Webinar: Next-Gen Content Delivery Networks
Blog
The CDN shake-up: What issues lie at the heart of a recent spate of acquisitions and exits?
Blog
Tickets, please: Why TV carriage fees are reaching their last stop