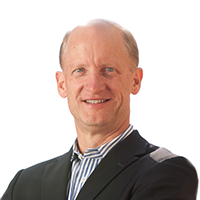 Mark Fisher on
5 min read
HBO NOW Debuts with Game of Thrones Season 5
For those of you who decided to stream the Game of Thrones Season 5 premier on Sunday night, you weren't alone. This particular evening was noteworthy as it marked the first real test of HBO's new direct to consumer streaming service, HBO NOW which is being run on the MLBam streaming platform.
We collected data from a number of US network in which Qwilt Open Cache systems are deployed.
The rankings, at first glance, don't appear to be particularly surprising. Most HBO streaming customers watched via the HBO Go service which is offered to cable subscribers as a streaming option and has been available for some time. On this evening, the HBO Go service jumped up in the rankings to #5. But even in the midst of the wildly popular Game of Thrones season premier, HBO Go still ranked behind online video heavyweights Netflix and YouTube. Furthermore, HBO Go ranked below Hulu and Amazon in terms of share of total online video volume at peak hour on Sunday.
The much newer HBO NOW service, did manage to attract an audience but a smaller one than HBO GO. HBO NOW ranked 7th among the streaming video sites on Sunday. The live gaming site Twitch, took 6th place, ranking between HBO Go and HBO NOW.
Below are the rankings from a number of US operator network on Sunday, April 12th during primetime hours.
Rankings of major video sites on Sunday April 12th


Selected US Network Operators – Ranking based on downstream HTTP+HTTPS video volume
Sunday April 12th 8pm-12am
But after the initial assessment, let's look more closely at what really happened on Sunday night. In many ways, this is historic. Remember, this is the launch of the first traditional cable TV content brand in a direct to consumer offer.
But the achievement for HBO NOW is all the more remarkable when you consider all the factors associated with this launch.
Namely,
HBO NOW launched last week. HBO GO launched in 2010
The current pricing for HBO NOW, at $15/mo, is somewhat expensive when compared to Netflix and the cable TV options. This pricing is aimed at cord cutters and will likely come down over time as the HBO NOW service scales.
This launch was limited to only iOS devices which means a number of major platforms like XBOX and PS4 were not able to stream HBO NOW on Sunday. We know these popular platforms generate considerable traffic for Netflix, Hulu and Amazon
HBO NOW was not the only platform serving Game of Thrones Season 5 Episode 1. There were a number of other choices including HBO Go and traditional cable broadcast.
Remember that in the network where we gathered data, HBO Go is available to any HBO subscriber. So, the real question is what happened in networks where HBO is not offered at all and, therefore, where the HBO NOW cord cutter value proposition is strongest. We expect the data from some of the university networks is an early signal as to the trajectory of HBO NOW. From data we gathered in some university networks in the US, HBO NOW managed to rank among the top five streaming video sites overall on Sunday night.
If you combine HBO Go and HBO NOW, the aggregate traffic ranks in the top 5 for all video sites on Sunday night.
So, rather than quickly conclude that the data from Sunday night suggest the jury is still out on HBO NOW, I believe we have all witnessed a truly history event. The first traditional cable TV premium content brand with a direct to consumer offer, HBO, has launched what will prove to be a massively successful streaming service as time goes on. If we consider the data and all factors carefully, we can see the trajectory of HBO NOW is very strong.
This, of course, continues to confirm the essential truth that when it comes to the Internet, it's all about video. Streaming video will continue to proliferate in terms of sources of streams, consuming devices and the ever growing selection of titles. With the expansion of this ecosystem happening across so many vectors, it's clearly time for a new and open architecture to be endorsed and embraced by the industry so streaming video can continue to flourish.
Finally, it's important to underscore that Qwilt's ability to pro-actively collaborate with content providers is what enables our Open Caching systems to immediately analyze, cache and deliver new content services like HBO NOW within our operator customer networks. This collaboration is a direct result of our active participation in the newly established Streaming Video Alliance (SVA), an industry forum whose purpose is to create the open architecture that will allow online video to scale for the future. Qwilt is a Founding Member of the SVA and proud to be onboard with the 17 Founding Member companies who are united in our belief that deep collaboration is crucial for the long term success of streaming video.
Ready to take the next step?
We have a team of content delivery experts ready to answer your questions.

Related resources
Event
StreamTV Show 2023
Event
ACM Mile-High Video 2023
Event
Content Delivery Summit 2023
Event
Edge Forward 2023