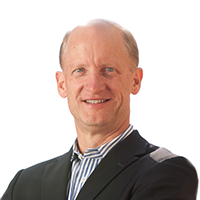 Mark Fisher on
5 min read
Intel® Winners' Circle: Recognition for a Year of Edge Computing Innovation
I've written before about the outstanding partnership we have with Intel® as a proud member of the Intel Builders Network and a Network Edge Ecosystem Partner, and it just got better.
We've recently been appointed to the Intel Network Builders Winners' Circle. As an acknowledgement for the outstanding work that we've done together in 2019 – accelerating the industry on the path of network transformation and "cloudification of the edge" – Qwilt has been recognized as a Winners' Circle Solution Partner.
To warrant this honor, we have demonstrated our commitment to:
Staying on the edge of technical innovation
Working to meet the industry's transformational needs
Delivering open and flexible solutions fully optimized for Intel architecture
2019 – A Year of Edge Computing Innovation
We kicked off our 2019 collaboration with Intel at MWC 2019 in Barcelona in February, where we demonstrated how Qwilt's Open Edge Cloud solution delivers innovative new CDN functionality over MEC infrastructure. By pushing content delivery as far out to the edge of the network as possible, this edge computing solution establishes a massively distributed layer of content caching resources on virtualized Intel processor-based servers. Harnessing the unprecedented performance and speed offered by 5G and MEC, Qwilt's cloud-connected, virtualized MEC application platform ensures mobile network operators are ready to deliver the newest, most latency-sensitive applications – today and tomorrow – at massive scale. You can download the solution brief here to learn more.
And we've continued the collaborative partnership, working with Intel to deliver technical innovations to service providers and content publishers, ever since. At Intel's Data-Centric Innovation Day in San Francisco in early April, Qwilt shared the stage – as a CDN technology partner – with Lisa Spelman, Intel's VP/GM, Xeon Products & Data Center Marketing, who presented the Qwilt content delivery use case.
Intel Data-Centric Innovation Day 2019, Presented by Lisa Spelman, Intel
That successful event was followed quickly by NAB in Las Vegas where Qwilt's content delivery demo hit the main stage, as Intel's VP Network Platforms Group / GM Visual Cloud Division, Lynne Comp, showcased the increased edge computing performance delivered by Qwilt's Edge Cloud running on Intel Xeon® Scalable processors.
Qwilt Content Delivery Demo at NAB 2019 Presented by Lynne Comp, Intel
A few months later, Qwilt's VP of Strategy, Jeff Gilbert, had the opportunity to sit down in Amsterdam at IBC during Intel's Visual Cloud Conference to discuss Content Delivery Sharing – Qwilt's newest solution for content publishers – providing a better alternative to the broken 20-year-old CDN business model, which solves the looming delivery capacity gap problem.
Intel Visual Cloud Conference at IBC 2019 (Jeff Gilbert @ 3:10)
Across the board, it's been a fantastic year of partnership with Intel as we hasten industry transformation through open and flexible edge computing solutions fully optimized for Intel architecture. We look forward to continuing our collaboration in 2020 as an Intel Winners' Circle Solution Partner to meet the ever-increasing demand for high-quality streamed content.
Ready to take the next step?
We have a team of content delivery experts ready to answer your questions.

Related resources
News
Open Caching Unlocks the Value of the Carrier Edge
Blog
A New Standard of Content Delivery Quality from the Service Provider Edge
News
Disney gets behind open cache tech for streaming
Blog
Now That the Capacity Gap is Here – How Much Did Streaming Increase? A Look at the Numbers