kbro Selects Qwilt to Cache On-Demand and Live Video Traffic
Taiwan's Largest Cable Operator Implements Qwilt, Sees Up To 385% Increase in Customer Quality of Experience
REDWOOD CITY, CA, August 6, 2014 — Qwilt, a leading provider of online video delivery and transparent caching solutions, has been chosen by kbro, the largest cable operator in Taiwan, to provide a solution for the staggering growth of over-the-top (OTT) video on demand (VOD) and live video traffic, including Twitch, the largest live video site in Taiwan. kbro selected Qwilt based on trial results for its unmatched transparent caching efficiency. Qwilt's Video Fabric Controllers offload nearly half of all online video traffic, and improve Quality of Experience (QoE) for viewers by more than 200 percent across all sites, on average, and up to 385 percent in select cases.
Qwilt's open architecture solution was selected by kbro for its ability to provide plug-and-play deployments in the most complex and demanding network environments. With its simple, out of band insertion model, Qwilt's video fabric controller can begin analyzing and caching video content in a matter of seconds. kbro serves over 400,000 customers—who expect high performance—and Qwilt's solution allows kbro subscribers to view high quality content almost instantly in addition to support for unique video sites in Asia including Youku, FC2.com and QQ.com. Qwilt's unique media signature approach to video classification and caching is part of the reason its caching efficiency is so high when compared to legacy caching solutions.
Qwilt's QB-Series Video Fabric Controller monitors video traffic across operator networks in real-time to identify trending and popular titles, and then stores and delivers them locally at the subscriber edge, in close proximity to end users. Qwilt removes the need for duplicate video streams from origin sites or content delivery networks (CDNs) across operator networks. As a result, delivery time is faster and network strain and congestion is minimized, specifically during peak viewing times, for a flawless, high-quality consumer viewing experience.
"The time has come where binge-watching is now one of the most popular ways to consume TV and more live streaming content is being made available online than ever before," said Alon Maor, CEO and Co-Founder of Qwilt. "Qwilt's transparent caching solution ensures the quality of this content is at the highest level, which enhances the viewing experience, by storing the most popular content at the neighborhood level and allowing it to reach subscribers faster. We are pleased to work with kbro to ensure their subscribers have the best viewing experience possible, whether it be watching the latest viral YouTube sensation or live streaming a Titanfall game from Twitch."
About Qwilt
Qwilt addresses the impact of OTT video on operator networks with a unified, turnkey solution that combines transparent caching, video delivery and analytics technologies deployed at the subscriber edge. Qwilt QB-Series Video Fabric Controllers optimize delivery of streaming video content to relieve network traffic congestion for operators, and deliver a higher quality viewing experience for their customers. A growing number of the world's leading cable, telecom and mobile service providers rely on Qwilt to optimize their networks to support growing consumer demand for online video content as a primary entertainment source. Founded in 2010 by industry veterans from Cisco and Juniper, Qwilt is backed by Accel Partners, Bessemer Venture Partners, Marker and Redpoint Ventures. Learn more at www.qwilt.com.
Connect with Qwilt
Read the blog: www.qwilt.com/blog
Converse on Twitter: @qwilt
Follow on LinkedIn: www.linkedin.com/company/qwilt
Visit on Facebook: www.facebook.com/Qwilt.Inc
Qwilt is a trademark of Qwilt. All rights reserved. All other trademarks or trade names referenced here are the property of their respective owners.
Qwilt Media Contact
Qwilt Media Relations
media@qwilt.com
+1 (650) 249-6521
Related resources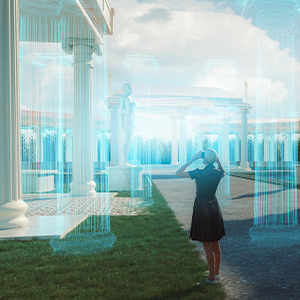 Blog
Bridging the many miles across immersive experiences
Event
Future of Video 2023
Blog
The CDN shake-up: What issues lie at the heart of a recent spate of acquisitions and exits?
Event
Capacity Europe 2023