Kinetic by Windstream Deploys Cisco and Qwilt's Open Caching Solution to Elevate Streaming Experience in North America
News Summary
Enhanced solution combines Cisco's edge compute and networking infrastructure with Qwilt's Edge Cloud for Content Delivery
Improves streaming quality and delivery economics across Kinetic's network while significantly increasing delivery capacity for live and on-demand content
Creates a telco cloud foundation for future use cases such as website delivery and edge computing
REDWOOD CITY, Calif., August 2, 2022 – Cisco and Qwilt today announced the deployment of their unique content delivery solution across the North American network of Kinetic by Windstream, to enable superior streaming performance to its customers throughout the United States. The adoption of Cisco and Qwilt's open caching solution considerably improves the quality and efficiency of live and on-demand video delivery while increasing Kinetic's network capacity for other forms of media.
Kinetic will deploy Qwilt's open caching technology across its 170,000 miles of fiber network across the US. The deployment helps Kinetic address the growing number of live streaming events and other media consumption, as households increasingly turn to streaming services and expect broadcast quality to the home. Cisco's edge compute and networking infrastructure, combined with Qwilt's Open Edge Cloud for Content Delivery Solution, makes this possible by preparing Kinetic's network to support increasing data volumes and improving the streaming experience.
Gary Cooke, Senior Vice President of Engineering for Kinetic, said: "We tell our customers 'High Speed for Here' – whether live, on-demand, or other forms of media content. By partnering with Qwilt and Cisco, we're ensuring our fiber-backed network has the scalability and capacity needed to handle the growth in demand for all forms of streaming content. By integrating innovative edge technologies across our network, we're bringing high quality content closer to our customers than ever before."
Open caching, an open architecture developed and endorsed by the Streaming Video Alliance, offers a platform that federates content delivery infrastructure deployed deep inside service provider networks. It provides open APIs, protection, and security mechanisms for content publishers. The open caching approach helps service providers quickly deploy an edge delivery footprint and addresses the needs of global and regional content providers for more capacity, consistency in content delivery, and performance assurance. The deployment also creates a telco cloud foundation for future use cases, such as website delivery and edge computing.
Theodore Tzevelekis, Vice President and Head of Business Development, Mass-scale Infrastructure Group, Cisco, said: "Streaming is the future of content delivery, but it doesn't have to mark the end of great quality content experiences. By embracing content delivery at the edge through open caching technology, service providers are embracing a new model to manage their network capacity. Working alongside Qwilt, we're equipping Kinetic by Windstream with the tools needed to bring fantastic experiences to its customers across North America and in doing so, democratize capacity across its nationwide infrastructure."
Alon Maor, CEO and Co-Founder of Qwilt, said: "Soaring demand for streamed content brings an urgent need for service providers to scale their networks for the future. Through Cisco and Qwilt's united vision, we empower service providers like Kinetic by Windstream to do more with their assets while accelerating their digital transformations. We look forward to helping modernize the way Kinetic delivers content and ready their growing network for the future of content experiences."
About Qwilt
Qwilt's mission is to deliver connected experiences at the quality they were imagined. Its model is built on partnerships with service providers and content publishers, globally, to create a fabric that powers high-performance delivery of media and applications at the very edge of neighborhoods, big and small.
Qwilt's open architecture and inclusive business model make local edge delivery more accessible than ever before, unlocking more reliable, higher quality-of-experience at greater scale than previously possible. A growing number of the world's leading content publishers and cable, telco, and mobile service providers rely on Qwilt for Edge Cloud services, including BT, Telecom Argentina, Telecom Italia, and Verizon.
Founded in 2010, Qwilt is a leader of the Open Caching movement and a founding member of the Streaming Video Alliance. Qwilt is backed by Accel Partners, Bessemer Venture Partners, Cisco Ventures, Disruptive, Innovation Endeavors, Marker, and Redpoint Ventures. For more information, visit www.qwilt.com.
About Cisco
Cisco (NASDAQ: CSCO) is the worldwide leader in technology that powers the Internet. Cisco inspires new possibilities by reimagining your applications, securing your data, transforming your infrastructure, and empowering your teams for a global and inclusive future. Discover more on The Newsroom and follow us on Twitter.
Cisco and the Cisco logo are trademarks or registered trademarks of Cisco and/or its affiliates in the U.S. and other countries. A listing of Cisco's trademarks can be found at www.cisco.com/go/trademarks. Third-party trademarks mentioned are the property of their respective owners. The use of the word partner does not imply a partnership relationship between Cisco and any other company.
About Kinetic
Kinetic by Windstream is a business unit of Windstream Holdings, a privately held FORTUNE 1000 communications and software company. Kinetic provides premium broadband, entertainment and security services through an enhanced fiber network to consumers and businesses primarily in rural areas in 18 states. The company also offers managed communications services, including SD-WAN and UCaaS, and high-capacity bandwidth and transport services to businesses across the U.S. Additional information is available at GoKinetic.com. Follow us on Twitter at @GoKineticHome.
From Fortune. ©2021 Fortune Media IP Limited. All rights reserved. Used under license. Fortune and Fortune 1000 are registered trademarks of Fortune Media IP Limited and are used under license. Fortune is not affiliated with, and does not endorse products or services of, Windstream.
Qwilt Media Contact
Qwilt Media Relations
media@qwilt.com
+1 (650) 249-6521
Related resources
Event
Future of Video 2023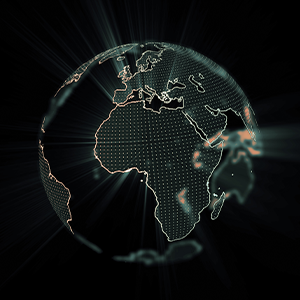 Press Release
Vodafone Partners with Qwilt and Cisco to Deploy Open Caching, Improving Streaming Services for Millions of Customers Across Europe and Africa
Event
ACM Mile-High Video 2023
Event
SEGMENTS:2023