Major League Baseball Advanced Media Executive Joins Qwilt Board of Directors
MLBam Executive Joe Inzerillo Joins Qwilt Board as Outside Director to Advance Edge Cloud Vision and Accelerate Next Generation Content Delivery Platform Deployment in Service Provider Networks
REDWOOD CITY, CA – April 5, 2017 – Qwilt, a leading provider of content delivery solutions, announced today that Major League Baseball Advanced Media (MLBAM) executive Joe Inzerillo has joined its Board of Directors.  Joe is joining the Qwilt Board at a seminal time for the company which recently announced its vision to enable the Open Edge Cloud in Service Provider networks. Joe and MLBAM have a history of working collaboratively with Qwilt and the streaming industry broadly as both MLBAM and Qwilt were Founding Members of the Streaming Video Alliance in the fall of 2014.
As the most recent addition to the Qwilt Board, Joe Inzerillo brings deep experience in next generation video platforms and over 30 years of experience with professional sports technology.  Joe has served on numerous advisory boards, was a CTO for a startup stage IP television provider and a consultant in the media asset management/video production space.  Joe started his sports career in 1987 with the Chicago White Sox and is the former CTO of the United Center (home of the Chicago Bulls and Chicago Blackhawks).
Joe's introduction as a new outside Board member is a strong signal of Qwilt's trajectory as a next generation content delivery software platform for service providers.  Qwilt has been actively engaging with the content delivery ecosystem, including commercial CDNs and Content Providers like MLBAM, both directly and through the Streaming Video Alliance.  In January Qwilt announced its vision for an Edge Cloud within Service Provider networks that would provide the scale, reach and quality needed to stream live events and on-demand programing to billions of viewers.  Qwilt's vision aligns with many industry experts who have acknowledged the need for the edge cloud and edge computing to enable new applications like 4K Live Streaming, VR, AR and 360 Video where low latency and massive scale are crucial to creating a great user experience.
"Streaming video continues to grow and has become an unstoppable force of nature," said Joe Inzerillo, Executive Vice President and CTO for BAMTech and Special Advisor to Major League Baseball. "I met Alon and Qwilt when we came together with others to establish the Streaming Video Alliance in 2014.  Alon and I share a common vision to define and enable the new architecture for streaming which relies more on the reach, scale and quality of Internet service provider network infrastructure for content and application delivery. This new architecture, the Edge Cloud in service provider networks, is essential to the long-term scaling of content and application delivery."
"As a direct result of our longstanding relationship with industry leaders like Joe Inzerillo, we have seen firsthand the value of strong collaboration within the streaming ecosystem," said Alon Maor, CEO of Qwilt and Board Member of the Streaming Video Alliance. "We are pleased to welcome Joe to our Board of Directors and look forward to having his unique perspective, deep experience and wise counsel to help guide us going forward. Moreover, Joe's decision to accept a position as an outside Board member at Qwilt emboldens our conviction that we are on the right path as we seek to enable the Open Edge Cloud in Service Provider Networks around the world."
About Qwilt
Qwilt's unique Edge Cloud Platform and Open Caching software solutions help Internet service providers address the dramatic growth of streaming media on their networks and the need for a low latency, high scale infrastructure to support future applications. Qwilt's cloud managed open platform, running on commodity compute and storage infrastructure and deployed close to consumers, creates a massively distributed Edge Cloud that supports applications such as Open Caching, 4K Live Streaming, AR, VR, Self- Driving Cars and IoT. This low latency Edge Cloud architecture enables a high quality streaming experience for consumers on a massive scale. A growing number of the world's leading cable, telco and mobile service providers rely on Qwilt for Edge Cloud applications.
Qwilt is a Founding Member of the Streaming Video Alliance and a leader of the Open Caching industry movement. Qwilt's Open Caching solution is compliant with both the functional requirements and technical specifications that were unanimously approved by Alliance members in 2016.  Founded in 2010 by industry veterans from Cisco and Juniper, Qwilt is backed by Accel Partners, Bessemer Venture Partners, Cisco Ventures, Disrupt-ive, Innovation Endeavors, Marker and Redpoint Ventures. Learn more at www.qwilt.com.
Connect with Qwilt
Read the blog: https://www.qwilt.com/blog/
Converse on Twitter: https://twitter.com/qwilt
Follow on LinkedIn: http://www.linkedin.com/company/qwilt
Visit on Facebook: https://www.facebook.com/Qwilt.Inc
Qwilt and Open Edge Cloud are trademarks of Qwilt. All rights reserved. All other trademarks or trade names referenced here are the property of their respective owners.
####
Qwilt Media Contact
Qwilt Media Relations
media@qwilt.com
+1 (650) 249-6521
Related resources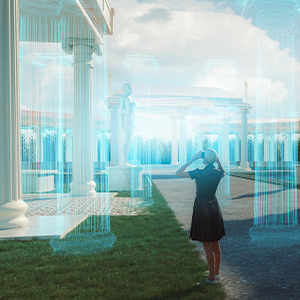 Blog
Bridging the many miles across immersive experiences
Event
Future of Video 2023
Blog
The CDN shake-up: What issues lie at the heart of a recent spate of acquisitions and exits?
Event
Capacity Europe 2023