Mediacom Selects Qwilt for Online Video Delivery and Improved Quality of Experience for Subscribers
REDWOOD CITY, Calif., September 25, 2013 — Qwilt today announced that Mediacom Communications Corporation, a major cable network operator in the United States, has deployed Qwilt's online video delivery solution.
"As a major cable operator, we need a cost-effective way to extend our network infrastructure, while improving the quality of viewing experience," said JR Walden, senior vice president of technology at Mediacom Communications Corporation. "We selected Qwilt for their innovative approach to online video delivery."
"We are pleased to have been selected by Mediacom and to be supporting them with our solution," said Alon Maor, CEO and co-founder of Qwilt. "We are helping Mediacom create a network architecture that will scale for the future of online video."
About Mediacom
Mediacom Communications Corporation is the nation's eighth largest cable television company and one of the leading cable operators focused on serving the smaller cities in the United States, with a significant customer concentration in the Midwestern and Southeastern regions. Mediacom Communications offers a wide array of information, communications and entertainment services, including video, high-speed data and phone, and provides innovative broadband communications solutions through its Mediacom Business division that can be tailored to any size business. Mediacom Communications' advertising sales and production services are sold under its OnMedia division. More information about Mediacom Communications is available at www.mediacomcc.com.
About Qwilt

Qwilt addresses the impact of OTT video on operator networks with a unified, turnkey1 solution. A growing number of the world's leading cable, telecom and mobile service providers rely on Qwilt to support consumer demand for online video content as a primary entertainment source. Founded in 2010 by industry veterans from Cisco and Juniper, Qwilt is backed by Accel Partners, Bessemer Venture Partners, Marker and Redpoint Ventures. Learn more at www.qwilt.com.
Qwilt is a trademark of Qwilt. All rights reserved. All other trademarks or trade names referenced here are the property of their respective owners.
Qwilt Media Contact
Qwilt Media Relations
media@qwilt.com
+1 (650) 249-6521
Related resources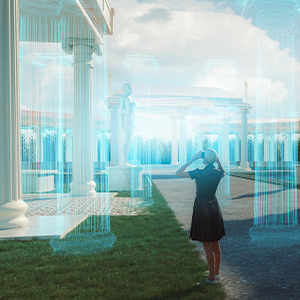 Blog
Bridging the many miles across immersive experiences
Event
Future of Video 2023
Blog
The CDN shake-up: What issues lie at the heart of a recent spate of acquisitions and exits?
Event
Capacity Europe 2023