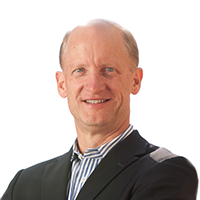 Mark Fisher on
5 min read
New Edge. New Qwilt.
Today Qwilt announced a new round of funding led by Cisco Investments. This new funding, the largest round ever raised by Qwilt, will be used to accelerate our ambition to build one of the world's largest and highest-performing content delivery networks with 100s of Tbps of capacity. Today's announcement is an important milestone for Qwilt as Cisco's confidence validates the substantial market opportunity for edge cloud solutions and builds on the significant momentum Cisco and Qwilt have created in the last year. Perhaps most important, today's milestone is meaningful because we have seen performance reporting from partners that unequivocally proves the unique architectural advantage, or "truth-in-architecture" that is the foundation for Open Caching.
New Edge – Cisco's Investment Validates Edge Cloud Market Opportunity
Today's funding announcement comes almost a year after Qwilt and Cisco announced a partnership to bring a new service provider edge cloud solution to market – a year that saw many deployments with top tier service providers around the globe. Expanding on the original partnership, today's announcement has Cisco leading the latest and largest funding round in Qwilt's history and serves to validate the market opportunity to enable the service provider edge cloud.
The initial focus for the partnership is a new model for content delivery which is taking hold with service providers and content publishers around the world. The new model combines a new architecture, based on Open Caching from the Streaming Video Alliance, with a new business model in which service providers are part of the content delivery value chain. This new model for content delivery is enabled by Qwilt's innovative CDN platform – based on Open Caching – combined with Cisco's edge compute and networking infrastructure, to deliver the solution as-a-service. Over time, this same edge cloud platform will expand to include other edge computing use cases.
The service provider edge is strategically important. Service providers have proximity to their users and unmatched reach and scale with their networks. Content delivery is the first of potentially many edge cloud applications that service providers can deploy from within to monetize their edge infrastructure now and in the approaching 5G era. Our expanded partnership with Cisco will ultimately accelerate the availability of edge cloud services for service providers and help us achieve our vision – changing the economics of the internet for the future by helping service providers create and monetize new services with the edge cloud.
Partnership Has Considerable Momentum Already
Since last fall's announcement, Cisco and Qwilt have established considerable market momentum with both service providers and content publishers who are embracing this new model for content delivery. This momentum has increased confidence that we offer a compelling value proposition to service providers around the world and, equally important, to both global and regional content publishers who want superior quality delivery of streams to their consumers.
Almost a year ago, BT announced its deployment of Open Caching as the flagship customer of the joint solution. A few months later, TIM Brazil and Telecom Argentina made similar announcements of their Open Caching deployment plans. Indeed, there are many more major service providers who have embraced Open Caching but have not yet made announcements.
On the content provider side of the market, Disney Streaming Service's VP of Content Distribution, Michael Fay, joined an executive roundtable sponsored by the Streaming Video Alliance in which he thoughtfully articulated the value of Open Caching and how Disney will make use of this new delivery model as it scales its operations around the world. Among the lengthy remarks from Michael included these comments about Open Caching:
"We're committed to the Open Caching initiative."
"We're looking for an improved control of our content. I like the idea of moving our traffic to BT and letting BT handle that traffic to BT consumers."
"I like the idea of generating the right economics. And while we go on this journey to 200 terabytes of edge traffic, we need to control our costs."
Michael was joined by executives from BT, Cisco, Qwilt and Verizon. Each speaker, in turn, described the benefits of Open Caching delivery to consumers, service providers and content publishers.
We are quite frankly, honored and humbled to name these companies – global leaders in their respective industries – as Open Caching partners.
"Truth-in-Architecture" Confirmed – The Open Edge Cloud: "Closer is Better"
As a Founding Member of the Streaming Video Alliance, we have been working closely and collaboratively for over six years with other dedicated members to jointly develop, approve, promote and commercialize Open Caching. This is an industry movement that has captured the imagination and commitment of the streaming ecosystem.
Rather than go deep into each of the Open Caching specifications, we can summarize the fundamental truth with the simplest motto – "Closer is Better." When it comes to achieving such a vision, to cache and deliver content as close to consumers as possible, the problem suddenly becomes very involved. To achieve the vision of Open Caching, the streaming ecosystem had to align around both a new architecture in which edge caches (the New Edge) are deeply embedded in last mile service provider networks, and a new business model in which the last mile ISP becomes part of the content delivery value chain.
This reimagining of both architecture and business model is what will allow streaming to scale to its full potential, meaning anyone can stream any content from any device at any time. This also means any major live event, such as the World Cup or Olympics, can be streamed by mass audiences that number in the 10s or 100s of millions. Moreover, this means people will increasingly seek to stream content or events because the experience is vastly better than broadcast television.
We are proud to be part of this once-in-a-lifetime industry transformation from broadcast television to Internet TV.
New Qwilt – A New Symbol of Qwilt's Journey
Today, we also revealed our new logo. We thought it would be appropriate, given our new trajectory and ambition, to update Qwilt's symbol to signal both the "New Edge" and the "New Qwilt." We retain our core values – innovation, agility, balance, start-up attitude, ambition – and we embrace our new path with confidence, pride, passion, urgency and joy. The changes reflected in the new typeface are intended to show we are bold and confident about our goals. The one-of-a-kind letter "Q" shows how we are unique and stand out from the rest. The graphic on the left reflects our commitment to and interrelationship with our diverse ecosystem of service provider and content publisher partners.
[video_modal id='611002861′ source='vimeo' no-play-icon="true" image="/wp-content/uploads/qwilt-logo-reveal-play.jpg"]
The essence of the original Qwilt is still here. At the same time, the ambition and confidence of the new Qwilt is immediately apparent to all.
Enjoy the Journey
We will take a moment to reflect on the success that made today's announcement possible. We'll then quickly look ahead to the significant journey before us as we continue to build one of the world's largest and highest performing content delivery networks. The reflection on the past and anticipation of what is to come are both a source of joy and satisfaction.
One of the attributes of Qwilt I appreciate the most is the genuine sense of joy that is part of our core values and everyday life.
Onward!
Ready to take the next step?
We have a team of content delivery experts ready to answer your questions.

Related resources
Press Release
Link Net partners with Qwilt and Cisco to deploy Open Caching solution to elevate video streaming experiences across Indonesia
Press Release
Fastweb adopts Cisco and Qwilt's Open Caching solution to enhance streaming experiences across Italy
Press Release
Qwilt and Cisco Highlight Milestones for New Content Delivery Model at NAB 2023
Press Release
Qwilt Brings the Open Edge to Life at MWC 2023