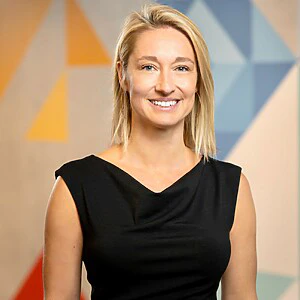 5 min read
Partnering with 100+ NCTC Members and Counting: a Movement Toward Better Streaming Experiences
34,000,000. That's the number of US households served by the National Cable Television Cooperative (NCTC) member companies, a nationwide community of over 750 cable and broadband operators. And it's a community that I am delighted to be connecting with at The Independent Show this week (July 24-27) at the Disney Yacht & Beach Club Resorts in Florida.
At the close of 2021, the NCTC and Qwilt launched a major joint initiative to upgrade NCTC's member network across the US. The goal of this project is to rapidly increase the capacity of these networks to meet the soaring demand for streaming services. At the same time, the solution will also help to alleviate the costs to scale network capacity. Since launching, it's been fantastic to see over 100 NCTC member networks sign up to deploy this upgrade in their networks – with more engaging each week!
OTT streaming, but better
The solution, powered by Qwilt's Edge Cloud for Content Delivery, runs on Cisco's edge compute and networking infrastructure. The solution is also compliant with Open Caching standards defined by the Streaming Video Alliance (SVA), so ISPs that join the partnership are joining the Open Caching movement – bringing the delivery of content closer to subscribers than before possible, from within their own networks.
This partnership not only enables NCTC's members to deliver great streaming experiences to their customers, but it also unlocks the exciting ability for these ISPs to serve a new, monetizable role in the content delivery value chain.
OTT platforms also have a vested interest in this federated CDN we're helping to create, as the optimized solution offers them high-quality, local delivery access to an expanded US subscriber base of potential new viewers.
We couldn't be more excited to be part of this partnership helping to deliver content in the quality it was imagined to neighborhoods big and small.
See you at The Independent Show!
I'll be heading to Florida next week to attend The Independent Show, where over 300 attendees from 150 companies will come together to exhibit, educate, and enjoy all that the US operator market has to give. Qwilt will be exhibiting at the show at booth #326.
Please do reach out to me or my colleagues: Matthew Shapiro, Gautier Demond, and Sharon Pinto to schedule time with us at the event or to learn more. We are looking forward to face time with the amazing 100+ NCTA service provider partners who are already part of the movement as well as all those considering on-boarding!
Ready to take the next step?
We have a team of content delivery experts ready to answer your questions.

Related resources
Blog
Tickets, please: Why TV carriage fees are reaching their last stop
Press Release
Link Net partners with Qwilt and Cisco to deploy Open Caching solution to elevate video streaming experiences across Indonesia
News
New-age CDN: Optimising the streaming experience and securing content delivery
Press Release
Fastweb adopts Cisco and Qwilt's Open Caching solution to enhance streaming experiences across Italy