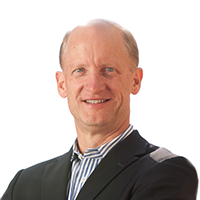 Mark Fisher on
5 min read
Qwilt and Cisco Shine the Light on Service Provider Opportunity at Cisco Live
With events back in full swing, I wanted to take a minute to reflect on my time at Cisco Live before heading on to the next industry gathering. Our strategic partnership with Cisco was proudly on display at this inspirational summit in Las Vegas. The joint solution continues to gather momentum as we work together with global service providers to ignite an all-new way to deliver internet experiences from the deep edge of their network. Our next-gen solution was one of the many demos running in Cisco's massive "World of Solutions" exhibition area which dominated the hall at the Mandalay Bay.
Throughout the four days of the show, Qwilt's Sales Solutions Manager, Sharon Pinto, and I shared many meaningful, collaborative discussions with service providers from regions around the world including Europe, Americas, Middle East, and Asia. We're always thrilled when our unique model for content delivery resonates, and it certainly did with this innovative crowd. A favorite benefit of many service providers was the visibility and control offered by our joint Cisco/Qwilt solution, which is vastly different from the "black box" approach of traditional CDNs. In addition, the fact that our model places the service provider directly into the content delivery value chain with turn-key monetizable services also got an overwhelmingly positive response. Finally, the measurably better quality of experience the solution enables was a show-stopper, providing a win for all participants in the delivery chain: the content publisher, service provider and end user.
I was also able to attend two excellent Cisco sessions. The first – "Modernizing Content Delivery with the Service Provider Edge Cloud" – was led by Dr. Stephane Ribot, Head of Edge Cloud Solutions at Cisco. Stephane provided an excellent overview of the evolution of streaming, which is a principal driver of the service provider edge cloud. Notably, he pointed out that many of the use cases envisioned by the Metaverse, such as immersive volumetric streaming, which Qwilt demo'd at Mobile World Congress earlier in the year, are only viable when running on an edge cloud because of the bandwidth needed – many 100s of Mbps for volumetric, for example. I also attended a session entitled "Future Vision of Service Provider Networking" which was led by, among others at Cisco, Marty Fierbaugh, Principal Architect. Marty discussed the evolution of service provider networks, which are becoming more intelligent and efficient. One practical example of this evolution is the use of edge computing. Marty observed that Qwilt's Edge Cloud for Content Delivery, running on Cisco edge servers, is a prime example of using edge computing to make a network smarter.
Thank you to the organizers, speakers, partners, and attendees of Cisco Live 2022 – our time together was truly invaluable! It gave us the opportunity to share with a large and diverse group of global service providers this unique model that will prepare their networks to deliver a new generation of digital experiences – all without substantial capital investment. We look forward to returning to Cisco Live next year with expanded services and many more customer success stories to share.
Ready to take the next step?
We have a team of content delivery experts ready to answer your questions.

Related resources
Blog
Airtel Joins the Movement in Building a Better Internet for Content Delivery
Press Release
Airtel Partners with Qwilt to Provide Content Delivery Services Throughout India
Blog
Welcome to the Future of Content Delivery