Qwilt and Cedexis Partner to Provide QoE Benchmarks for Content Publishers and ISPs.
Collaborative performance benchmarking will be available to the Radar Community to help optimize delivery of OTT video traffic and improve overall QoE.
REDWOOD CITY, CA and Portland, ORE – April 24th, 2017 – Qwilt, a leading provider of content delivery and open caching solutions, and Cedexis, the leader in content and application delivery optimization for clouds, CDNs, and datacenters, today announced their Open Cache Quality of Experience (QoE) performance benchmarking program.
Internet Service Providers (ISPs) frequently use open caching in their infrastructure to optimize the delivery of content from publisher to end consumer. Open caching often has a profound and beneficial impact on QoE for end-consumers – a benefit that is not yet fully appreciated by publishers. The Open Cache QoE Performance Benchmarking program will enable publishers, for the first time, to monitor, analyze, and fully evaluate the benefit delivered to their service by ISP-based open caching.
Qwilt will leverage its vast network of open cache deployments, deeply embedded in global ISP networks, to quantify, via objective RADAR QoE measurements, the advantage of content delivery through open caching. Qwilt's Open Caching solution improves QoE through the principle of "Closer is Better" when it comes to delivering streamed content: caching at the edge bridges the distance gap between publisher and consumer, and ensures content providers deliver a great experience for their users.
"Through this partnership Qwilt joins the Radar Community, adding open caching QoE data to the over 10 billion measurements we take every day," said Ryan Windham CEO for Cedexis. "These additional measurements add a new level of granularity within the Radar community, supporting our users in their ongoing mission to better track and improve their consumers' online experience."
"Partnering with Cedexis gives us an opportunity to demonstrate to content publishers the benefit of leveraging Open Caching, deployed in the ISP network edge, to improve the overall performance of online video," commented Alon Maor, CEO of Qwilt. "We look forward to engaging with the Radar Community to help improve the performance of streaming video"
About Qwilt
Qwilt's unique Edge Cloud Platform and Open Caching software solutions help Internet service providers address the dramatic growth of streaming media on their networks and the need for a low latency, high scale infrastructure to support future applications. Qwilt's cloud managed open platform, running on commodity compute and storage infrastructure and deployed close to consumers, creates a massively distributed Edge Cloud that supports applications such as Open Caching, 4K Live Streaming, AR, VR, Self- Driving Cars and IoT. This low latency Edge Cloud architecture enables a high quality streaming experience for consumers on a massive scale. A growing number of the world's leading cable, telco and mobile service providers rely on Qwilt for Edge Cloud applications.
Qwilt is a Founding Member of the Streaming Video Alliance and a leader of the Open Caching industry movement. Qwilt's Open Caching solution is compliant with both the functional requirements and technical specifications that were unanimously approved by Alliance members in 2016.  Founded in 2010 by industry veterans from Cisco and Juniper, Qwilt is backed by Accel Partners, Bessemer Venture Partners, Cisco Ventures, Disrupt-ive, Innovation Endeavors, Marker and Redpoint Ventures. Learn more at www.qwilt.com.
About Cedexis
Cedexis has increasingly become a key solution for organizations delivering applications, content, and video at scale across the Internet. Its global server load balancer, Openmix, uses data from billions of real user measurements, as well as synthetic monitoring and other integrated analytics, to route web traffic through the most advantageous pathways. By using Openmix to select the right data center, cloud, or CDN, Cedexis customers deliver robust, consistent, and reliable user experiences, at the lowest delivery cost. For more information on Cedexis, please visit the company's website and follow Cedexis on Twitter @cedexis.
Qwilt Media Contact
Qwilt Media Relations
media@qwilt.com
+1 (650) 249-6521
Related resources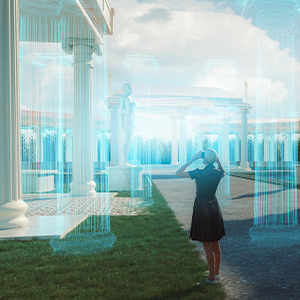 Blog
Bridging the many miles across immersive experiences
Event
Future of Video 2023
Blog
The CDN shake-up: What issues lie at the heart of a recent spate of acquisitions and exits?
Event
Capacity Europe 2023