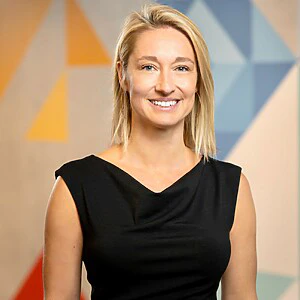 5 min read
Qwilt Celebrates Women Trailblazers Today and Every Day
Celebrating International Women's Day (IWD) allows us to remember the remarkable accomplishments of women in the past, recognizing those breaking down barriers today, and emphasizing the crucial need for continued progress. That's because, for a group representing half the world's population, women today are still wildly marginalized professionally, especially in industries like technology.
At Qwilt, March 8th represents a chance to reflect on and celebrate the efforts we've made each and every day to lead meaningful change in this important movement. Since this day last year:
50% of Qwilt's editorial placements were authored by women!
60% of Qwilt's keynote and panelist speakers were women!
AND our advancements in achieving equitable hiring saw us nominated for a RISE Award
We're all in on DEI – for women and all people – and this is how we are doing it:
Our Advancements in Achieving Equitable Hiring
2022 saw Qwilt nominated for the RISE Award for 'company investment in women' – a true testament to the community and practices we're fostering. While our team has grown rapidly, more than doubling over the last two years, we've preserved a phenomenal culture while successfully scaling. At the heart of this culture is inclusion.
Our People team has successfully been hiring women at a percentage rate above the industry average, and in some months, female hires were even the MAJORITY. Qwilt does something so simple, yet so profound in gathering diverse talent: we focus on filling our talent pipeline with diversity. That's it. We take care and responsibility at the very first step of the process. Then, in the subsequent steps – candidate selection, interviewing, hiring – the diversity comes naturally. No quotas. Just Qwilters who find the best new teammates by casting a wide and inclusive net.
Tipping the Scales in Female-led Thought Leadership
Driving an industry movement toward the Open Edge demands a lot of thought leadership effort. But anyone who's ever been part of a startup knows that EVERYONE on the team must be a star to make the dream a reality. So, our secret (and unfair advantage) is that ALL of our Qwilters are thought leaders! When you have the luxury of a deep pool of authors and speakers, that also comes with a responsibility to ensure diverse representation.
To highlight the accomplishments of some of the fantastic women at Qwilt, here are just a few examples of editorials they have authored in the past year:
Rachel Kahana Samet wrote an informative article for Streaming Media, outlining why open caching can help service providers solve traffic problems caused by large-scale streaming.
Tamar Polacheck took part in a 'Meet the…' feature for TVBEurope. Tamar outlined her role as Product Manager at Qwilt, her journey into the industry, and gave great advice for aspiring professionals looking to enter this space.
→  Sustaining Qwilt's Culture Through Rapid Growth
Hadar Vaturi wrote an in-depth blog on how Qwilt has successfully scaled the business and team culture, growing from a team of 85 to over 200 people worldwide, including Israel, the US, Europe, and Australia – all within two years!
From a personal standpoint, I've had the pleasure of being a part of some amazing speaking opportunities at industry-leading events in the past 12 months, such as the NAB Show, IBC, and MWC Las Vegas.  It's been particularly enjoyable to have shared a stage alongside several fantastic female panelists, including Randi Altman (postPerspctive), Sepi Motamedi (NVIDIA), Amy DeLouise (DeLouise Enterprises), Alexandra Hussenot (IMMERSIONN), Maria Azada (Nokia), Mishka Dehghan (T-Mobile) and Jillian Kaplan (Dell).
NAB 2022 Show: #GALSNGEAR
I thoroughly enjoyed supporting #GALSNNGEAR student filmmakers at NAB22 and answering questions regarding my journey within the tech industry. The industry is in excellent hands!
During this panel, we examined the intrinsic link between diversity, creativity, and technology innovation. Despite us all working in different technology niches of the entertainment industry, the group's commitment to driving creative thinking forward was palpable and contagious! You can watch the full session on-demand via the link above.
Back in the fall, I was part of a great panel team to look at the emerging use cases for 5G and the potential for operators to capitalize on this technology as they look to enhance digital experiences for consumers through closer partnerships with content publishers.
Happy IWD 2023 – looking forward to what we can all celebrate in 2024!
Interested in joining the Qwilt team?
Check out our open positions.
Related resources
Blog
Sustaining Qwilt's Culture Through Rapid Growth
Video
Qwilt Has a Better Way to Deliver Content
Blog
Qwilt Celebrates International Women in Engineering Day 2023