Qwilt's Plug-and-Play QB-Series Video Fabric Controller Deployed by ViewQwest
Leading Singapore ISP Deploys Qwilt's Transparent Caching Solution Quickly and Seamlessly to Deliver Improved Customer QoE
REDWOOD CITY, CA, October 7, 2014 — Qwilt, a provider of online video delivery and transparent caching solutions, announced today that ViewQwest, Singapore's premium fiber broadband operator, has deployed the Qwilt Video Fabric Solution to deliver improved quality of experience (QoE) to ViewQwest's customers. ViewQwest selected Qwilt's transparent caching technology because it is simple to deploy, non-intrusive and operates in the most efficient and user-friendly manner, as compared to competing solutions.
Consumers today have unparalleled access to both on-demand and live video streaming content, which accounts for more than 70 percent of Internet traffic in many regions. Online video has become a global phenomenon and increasing demand for online video continues to create network capacity, cost and performance challenges for service providers. When fiber broadband was introduced to consumers and businesses in Singapore, ViewQwest took full advantage by launching Fibernet, a superior service for popular online game streaming applications like Twitch, and online video streaming sites such as Netflix and YouTube.
"Our Fibernet service was designed to eliminate antiquated practices such as severe caps on international bandwidth, traffic shaping, port blocking and throttling of downloads and torrents. We needed an innovative approach to caching that doesn't sacrifice quality of experience or performance of our service offerings," said Vignesa Moorthy, CEO of ViewQwest. "After numerous attempts to find and deploy an acceptable caching solution, we were uncertain if we would ever find a solution that would provide the QoE our customers require. In one particular case, after three months of working with another transparent caching solution, our customers complained of performance degradation, leading us to remove the caching technology from our network. However, after working with Qwilt's transparent caching solution, we quickly discovered how easy it is to implement and operate. We also saw an immediate improvement in network optimization and are very impressed with the QoE we are now able to offer our customers."
Qwilt's QB-Series Video Fabric Controller analyzes traffic across operator networks in real-time to identify trending and popular content, and then stores and delivers it locally at the subscriber edge, in close proximity to end users. By removing the need for duplicate streams from origin sites or content delivery networks (CDNs) across operator networks, delivery time is faster and network strain and congestion is minimized for a flawless, high-quality consumer viewing experience. By deploying a comprehensive video fabric solution to manage OTT, VOD and Live streaming video in their networks, operators achieve substantial CAPEX and OPEX savings on network infrastructure and operations, reduce customer churn and prepare their networks for the future of online video.
"ViewQwest earned the reputation as 'Singapore's Fastest Fiber Broadband Provider' by being the first to offer true line-rate speeds to their customers and remove the old road blocks to ultra-fast broadband such as traffic throttling. With Qwilt's Video Fabric, ViewQwest can deliver a greater number of concurrent streams to a large number of subscribers, in order to optimize the end user QoE," said Alon Maor, CEO of Qwilt. "Our plug-and-play solution makes it easy for operators like ViewQwest to analyze and cache online content in real-time, while reducing bandwidth costs and improving performance during peak hours. We are honored to provide a solution that can reduce the amount of OTT video traffic by up to 80 percent and offer a higher QoE across all major content provider sites."
About Qwilt

Qwilt addresses the impact of OTT video on operator networks with a unified, turnkey solution that combines transparent caching, video delivery and analytics technologies deployed at the subscriber edge. Qwilt QB-Series Video Fabric Controllers optimize delivery of streaming video content to relieve network traffic congestion for operators, and deliver a higher quality viewing experience for their customers. A growing number of the world's leading cable, telecom and mobile service providers rely on Qwilt to optimize their networks to support growing consumer demand for online video content as a primary entertainment source. Founded in 2010 by industry veterans from Cisco and Juniper, Qwilt is backed by Accel Partners, Bessemer Venture Partners, Marker and Redpoint Ventures. Learn more at www.qwilt.com.
Connect with Qwilt
Read the blog: www.qwilt.com/blog
Converse on Twitter: @qwilt
Follow on LinkedIn: www.linkedin.com/company/qwilt
Visit on Facebook: www.facebook.com/Qwilt.Inc
Qwilt Press Contact:

Pam Njissang
Bhava Communications for Qwilt
1 (510) 984-1528
qwilt@bhavacom.com
Qwilt is a trademark of Qwilt. All rights reserved. All other trademarks or trade names referenced here are the property of their respective owners.
Qwilt Media Contact
Qwilt Media Relations
media@qwilt.com
+1 (650) 249-6521
Related resources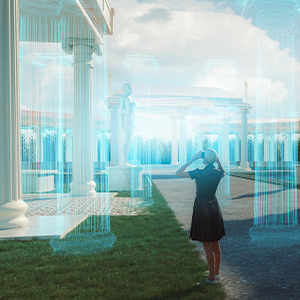 Blog
Bridging the many miles across immersive experiences
Event
Future of Video 2023
Blog
The CDN shake-up: What issues lie at the heart of a recent spate of acquisitions and exits?
Event
Capacity Europe 2023