Qwilt Recognized as Finalist for 2013 Streaming Media Readers' Choice and Fierce Innovation Awards
REDWOOD CITY, Calif., November 12, 2013 — Qwilt, a leading provider of online video delivery and transparent caching solutions, today announced that its QB-Series Video Fabric Controller, has been named a finalist for best Transparent Video Caching Solution in Streaming Media's 2013 Readers' Choice Awards. The solution is also a finalist for Fierce Market's 2013 Fierce Innovation Awards in the Cable & Video Network Architecture and Over-the-Top (OTT) Services categories.
Established by BTR in 2004, the Diamond Technology Reviews is the cable industry's most elite annual product review program, evaluated by a prestigious panel of multi-system operator (MSO) executives and consultants.
Over 300 products were nominated for the 7th Annual Streaming Media Readers Choice Award. In an award program where readers vote for their favorite nominees across 26 categories, Qwilt's solution was selected as a finalist in the Transparent Video Caching Solution category. Winners will be announced at the Streaming Media West event in Huntington Beach on November 20.
Finalists for the 2nd Annual Fierce Innovation Awards were chosen by a panel of carrier-only executives in 17 categories including Cable TV/Advanced TV & Video Networks; Wireless Networks; Wireline Networks; and Network Support, Software & Service Delivery. Qwilt was selected as a finalist for two categories: Cable & Video Network Architecture and Over-the-Top (OTT) Services. Winners will be announced during a live webcast on Wednesday, November 13, 2013 at 2 PM ET.
Qwilt's Video Fabric Controller eliminates the need for replication of content streams from origin sites or content delivery networks (CDNs), reduces network traffic and congestion for operators and delivers a seamless, high quality viewing experience for consumers. As the first solution to be deployed at the subscriber edge, Qwilt's QB-Series Video Fabric Controller is engineered from the ground up to deliver large volumes of video traffic with unprecedented reliability and performance. Qwilt monitors video traffic on operator networks to identify trending and popular titles and then stores them in close proximity to the end user. This process increases quality of experience for consumers, while enabling new monetization business models for service providers.
"We are truly honored that our QB-Series Video Fabric Controller has been selected as a finalist by the readers of Streaming Media and the esteemed judging panel at Fierce Markets. These are two very highly respected publications, and this recognition further validates our unique approach to ensuring the best online video streaming experience, seamlessly from any device," said Alon Maor, Qwilt CEO. "With more video content available online than ever before, consumers expect a high-quality experience as their viewing habits shift from broadcast TV to online streaming. We are empowering operators to build a new video network architecture that can scale to support future increases in demand for OTT video content."
Learn More About Qwilt's Award-Winning Video Fabric Controllers

Visit https://www.qwilt.com/products/ for more information.
About Qwilt ?

Qwilt addresses the impact of OTT video on operator networks with a unified, turnkey1 solution. A growing number of the world's leading cable, telecom and mobile service providers rely on Qwilt to support consumer demand for online video content as a primary entertainment source. Founded in 2010 by industry veterans from Cisco and Juniper Networks, Qwilt is backed by Accel Partners, Bessemer Venture Partners, Marker and Redpoint Ventures. Learn more at www.qwilt.com.
Connect with Qwilt
Read the blog: www.qwilt.com/blog
Converse on Twitter: @qwilt
Follow on LinkedIn: www.linkedin.com/company/qwilt
Visit on Facebook: www.facebook.com/Qwilt.Inc
Qwilt Press Contact:

Hope Nicora
Bhava Communications for Qwilt
1 (510) 984-1527
qwilt@bhavacom.com
Qwilt is a trademark of Qwilt. All rights reserved. All other trademarks or trade names referenced here are the property of their respective owners.
Qwilt Media Contact
Qwilt Media Relations
media@qwilt.com
+1 (650) 249-6521
Related resources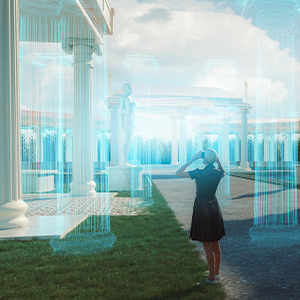 Blog
Bridging the many miles across immersive experiences
Event
Future of Video 2023
Blog
The CDN shake-up: What issues lie at the heart of a recent spate of acquisitions and exits?
Event
Capacity Europe 2023