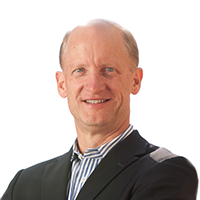 Mark Fisher on
5 min read
The iOS 7 Update – Just One More Apocalypse to Capture Our Imagination
Did you happen to see this recently?
Most likely the answer is no.
But if you did have a problem downloading iOS 7, don't blame Qwilt.
200 Million Downloads and a Buzzfeed Post
Apple reported Monday that 200 million devices are now running their new operating system. This outcome is the result of owners of Apple devices upgrading to the latest release faster than any previous version.
Perhaps the best measure of a topic capturing the attention of a mainstream audience is the appearance of a related Buzzfeed post. If this is true, the iOS 7 update had the appeal of Grumpy Cat, Gangam Style and Funniest Autocorrects all rolled into one.
The sense of complete abandon for iOS 7 seemed to have no bounds [from Twitter]
Skipping my night class because I sorta feel sick but mostly because iOS 7. Bye.
Am I leaving work early to download iOS 7, yes I am! #foreverapple
The first thing I'm gonna do tomorrow when i get outta surgery is download the iOS 7
Never mind my wife's birthday. I'm updating to iOS 7 right now! WooHoo!
A girl in my gym class is crying, ACTUALLY CRYING, because she has to delete her text messages in order to get iOS 7 #firstworldproblems
Longest Retail Line Ever
This release sparked one of the longest virtual retail queues the world has ever known. Apple has a mere 413 retails stores worldwide, though each store sets the standard in retail excellence. Had everyone simply shown up at an Apple store to get the update, the line would have been, on average, about 500,000 people long. So Apple used the same distribution channel that YouTube, Netflix and Hulu depend on each day – the network operator.
To be sure, this is a serious payload. About 750MB of very thoughtful Apple engineering. Planned, developed and tested over many months. We all knew it was coming. We all saw it coming. But somehow, it still surprised far too many. In some cases, the network impact of iOS 7 felt more like a 100 year flood than a rising tide. How can that be?
As a diligent network operator, I might briefly consider telling Apple owners to walk to their nearest Apple store next time they upgrade. Otherwise, I will insist on designing the network for the next 100 year flood. Either way, my CFO will not be happy.
At Qwilt, we know there is a better way
At Qwilt, and with every operator where we are deployed, iOS 7 was just another chance to do what we do every day – cache and deliver content locally, saving operators a lot of money while improving the quality of experience for users.
Let's look at actual performance of Qwilt's Video Fabric Controller in one node of a major US operator last week.
iOS 7 downloads, during the peak period, accounted for nearly 40% of all traffic inside the operator network. But with Qwilt deployed, the operator was able to offload 63% of all OTT traffic and 93% of all Apple downloads via Qwilt's caching platform. Keep in mind that Qwilt was handling all of these iOS 7 downloads while simultaneously delivering 49% of Netflix traffic. At its peak, iOS 7 downloads actually eclipsed Netflix traffic on this network. A 100 year flood indeed.
It gets better. When Qwilt delivers content from the local cache, quality improves. By our customer's measurement, iOS 7updates from cache were delivered in 12 minutes. From the Apple servers upstream? 1 hour.
Operator sentiment, in response to Qwilt's performance through iOS 7, was almost as euphoric as that of Apple owners. Said one operator:
Qwilt's performance is fantastic in response to this iOS release. When iOS 6 was released we got hammered at our edge for several days. Not this time though. We saw a spike of about 25 minutes on our edge and then that dissipated. At the same time Qwilt began to recognize it as a popular content and begin serving it up from the cache.
No one knows video like Qwilt.
It's true, our reason for being is video. But with a platform like ours, we can't help but look for more opportunities, like software downloads from Apple and Microsoft, to optimize network utilization and improve the consumer experience. iOS 7 was just one more chance to deliver on our promise.
The real story, of course, is video. We designed our platform from the beginning to produce the best video caching results across an unlimited range of video content, including Adaptive Bit Rate (ABR). To be sure, this is where the rising tide of OTT traffic is found, in both fixed and mobile networks. This rising tide is here to stay and its ability to overwhelm a network should not be underestimated. Qwilt can offload 50% of the OTT video traffic. Moreover, Qwilt can do this at price and performance levels that make our solution irresistible.
So, do operators care? Absolutely. Today, we've announced a new customer, Mediacom Communications, the 8th largest cable TV company in the US. From JR Walden, SVP of Technology at Mediacom:
As a major cable operator, we need a cost-effective way to extend our network infrastructure, while improving the quality of viewing experience. We selected Qwilt for their innovative approach to online video delivery.
We appreciate the endorsement and could not agree more. Look for a Buzzfeed post on Qwilt soon.
Ready to take the next step?
We have a team of content delivery experts ready to answer your questions.

Related resources
Blog
Tickets, please: Why TV carriage fees are reaching their last stop
Press Release
PROEN elevates digital experiences across Thailand with deployment of Qwilt and Cisco's Open Caching-based CDN
Event
NAB Show New York / Streaming Summit 2023
Press Release
Link Net partners with Qwilt and Cisco to deploy Open Caching solution to elevate video streaming experiences across Indonesia