Qwilt and Limelight Networks to Offer New Integrated Caching Solution for Content Delivery
REDWOOD CITY, CA, October 24, 2017 – Qwilt, a leading provider of content delivery and open caching solutions, and Limelight Networks, Inc. (Nasdaq: LLNW), a global leader in digital content delivery, today announced the two companies will provide integrated caching that delivers the best Quality of Experience (QoE).
By combining Limelight's global infrastructure that includes caching in more than 80 worldwide Points-of-Presence (PoPs) and 25+ terabits per second of egress capacity with Qwilt's open caching in ISP networks, the two companies are able to deliver a solution that provides fast local, regional, and global caching and delivery.
Qwilt caches deployed within operator networks are available to fill requests at the network edge without needing to traverse the public internet. For content that is not available in the local ISP's Qwilt caches, Limelight's global content delivery network (CDN) provides a greater than 98 percent industry-leading cache-hit efficiency to deliver the highest QoE.
"This is a significant milestone for the content delivery ecosystem as it marks the first time that a content delivery network and last mile Internet service providers have been tied together with open caching in a fully integrated system," said Alon Maor, CEO of Qwilt. "This announcement is a harbinger of one way the industry will rise to meet the need for scale, reach and capacity.  We are proud to be partnering with Limelight Networks to deliver this new capability to the market."
"We're pleased to be working with Qwilt, and we're committed to helping our customers deliver an experience that's superior to any other in the market," said Ersin Galioglu, Vice President of Strategic Initiatives at Limelight. "Limelight's desire is to lower end device latency by continuously extending caching and compute capability to the edge."
About Qwilt
Qwilt's unique Edge Cloud Platform and Open Caching software solutions help Internet service providers address the dramatic growth of streaming media on their networks and the need for a low latency, high scale infrastructure to support future applications. Qwilt's cloud managed open platform, running on commodity compute and storage infrastructure and deployed close to consumers, creates a massively distributed Edge Cloud that supports applications such as Open Caching, 4K Live Streaming, AR, VR, Self- Driving Cars and IoT.
About Limelight
Limelight Networks, a global leader in digital content delivery, empowers customers to better engage online audiences by enabling them to securely manage and globally deliver digital content, on any device. The company's Limelight Orchestrate Platform includes a global infrastructure with a fully-integrated suite of capabilities and services to help you address all your content delivery needs.  The Orchestrate Platform solves your most important content delivery challenges so you can deliver the next great digital experience anywhere. For more information, please visit www.limelight.com and follow us on Twitter, Facebook and LinkedIn.
Qwilt Media Contact
Qwilt Media Relations
media@qwilt.com
+1 (650) 249-6521
Related resources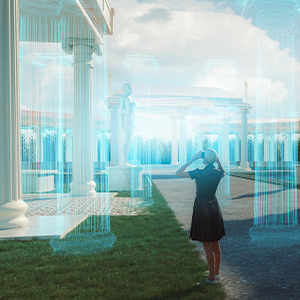 Blog
Bridging the many miles across immersive experiences
Event
Future of Video 2023
Blog
The CDN shake-up: What issues lie at the heart of a recent spate of acquisitions and exits?
Event
Capacity Europe 2023