Qwilt Makes Online Video 'Binge-able' on College Campuses
Eat, Sleep, Study, Binge-Watch: Today's College Lifestyle Demands Fast Video Delivery; Leading North American Universities are Deploying Qwilt to Solve Online Video Delivery Issues
REDWOOD CITY, CA – January 28, 2015 – Qwilt, the leading provider of online video delivery and open video caching solutions, provides behind-the-scenes technology which fuels the new college lifestyle that now includes consuming copious amounts of online video such as educational streaming content, binge-able shows on Netflix and streaming Twitch tournaments. As students increasingly carve out time from their busy schedules for these online activities, Qwilt is working with leading universities worldwide to deliver faster and better quality online and streaming video.
According to a streaming survey report from InterCall*, 74 percent of students believe video streaming has improved their educational experience by helping them prepare for exams—over half of students say using video streaming has also improved their grades.
There is a growing deluge of traffic on university networks from online video sources like class lectures, TED talks, Netflix and ESPN. However, the mounting costs of Internet bandwidth coupled with increased streaming video traffic can leave network administrators with expensive transit bills and college students frustrated when network congestion degrades their Quality of Experience (QoE). The vital role of quality Internet access for students is confirmed by research** that shows 90 percent of college students consider Wi-Fi connectivity to be just as essential to their educational success as a computer.
Qwilt's Open Cache solution solves this streaming video problem for colleges and universities in a simple and cost effective way. Qwilt has designed its technology with purpose-built features to handle the level of online video traffic that universities face, taking cached video content from Qwilt's platform and delivering it directly to the user.
"We've had Qwilt in place for six months and it's continually been rock solid," said Jason Sebastiani, Principal Network Engineer at Grand Canyon University. "After just one week of automatically learning what it could cache, we turned the Qwilt cache on and got immediate savings. Qwilt's Open Cache solution currently serves close to 1GB per second of our streaming video peak traffic per day, which is about 65 percent of our total video bandwidth."
Grand Canyon University (GCU) also benefitted from Qwilt's solution when the bandwidth-heavy iOS 8.0 update came out. The Apple software update, which slowed traffic on networks nationwide, was considered a non-event for GCU because Qwilt cached it immediately and then delivered over 96 percent of the iOS updates from cache, allowing the average user to upgrade their Apple devices in minutes.
In addition to GCU, other schools that have deployed Qwilt's Open Cache solution to date include: Lynn University, Western Kentucky University, University of Alaska and University of Hartford. With Qwilt, college students at these universities can now binge-watch their favorite Netflix series, catch a live game streamed from ESPN and update their Apple iOS and Windows devices without experiencing slow download speeds, low quality video resolution or annoying rebuffering.
"Qwilt's solution is the Apple of networking technology—dead simple to deploy, effortless to manage and autonomous to operate," said Alon Maor, CEO and co-founder of Qwilt. "Being able to quickly stream online video content on university networks is becoming more important to network administrators at colleges worldwide, as more schools and students seek out best-in-class streaming technology for education and entertainment purposes. By deploying Qwilt's caching solution, universities can immediately improve QoE, increase ROI and stay ahead of the rapidly growing online video market."
To see how Qwilt has helped network administrators manage other university networks and how it can improve yours, visit https://www.qwilt.com/solutions/universities/.
*InterCall Streaming Survey Report, 2010.
http://www.intercall.com/files/ic_streaming-survey-report.pdf
**Wi-Fi Alliance and Wakefield Research, College Students Say Wi-Fi has Become a Fixture on Campus.
http://www.wi-fi.org/media/press-releases/college-students-say-wi-fi-has-become-fixture-campus-73-percent-say-wi-fi-helps#sthash.hHlg3dOB.dpuf
About Qwilt
Qwilt addresses the impact of OTT video on operator networks with a unified, turnkey solution that combines open caching, video delivery and analytics technologies deployed at the subscriber edge. Qwilt QB-Series Video Fabric Controllers optimize delivery of streaming video content to relieve network traffic congestion for operators and deliver a higher quality viewing experience for their customers. A growing number of the world's leading cable, telecom and mobile service providers rely on Qwilt to optimize their networks to support growing consumer demand for online video content as a primary entertainment source. Founded in 2010 by industry veterans from Cisco and Juniper, Qwilt is backed by Accel Partners, Bessemer Venture Partners, Marker and Redpoint Ventures. Learn more at qwilt.com.
Connect with Qwilt
Read the blog: qwilt.com/blog
Converse on Twitter: @qwilt
Follow on LinkedIn: www.linkedin.com/company/qwilt
Visit on Facebook: www.facebook.com/Qwilt.Inc
Qwilt Press Contact:
Pam Njissang
Bhava Communications for Qwilt
+1-510-356-0014
qwilt@bhavacom.com
Qwilt and QB-Series are trademarks of Qwilt. All rights reserved. All other trademarks or trade names referenced here are the property of their respective owners.
Qwilt Media Contact
Qwilt Media Relations
media@qwilt.com
+1 (650) 249-6521
Related resources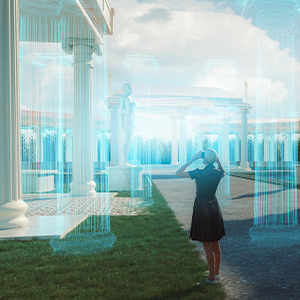 Blog
Bridging the many miles across immersive experiences
Event
Future of Video 2023
Blog
The CDN shake-up: What issues lie at the heart of a recent spate of acquisitions and exits?
Event
Capacity Europe 2023