Qwilt Selected by On Telecom to Solve OTT Video Challenges
REDWOOD CITY, Calif., March 20, 2014 – Qwilt, a provider of online video delivery and transparent caching solutions, announced today that On Telecom, a fast growing leading Brazilian 4G TD-LTE broadband provider, has selected the Qwilt Video Fabric Controller to help solve their over-the-top (OTT) video problem. On Telecom currently faces rapidly increasing network usage resulting from the popularity of its high-speed broadband offering that encourages customers to consume more streaming video from sites like Netflix, YouTube and many others. Qwilt's Video Fabric Controller has been deployed by On Telecom to save network costs and improve quality of experience (QoE) for its subscribers.
Qwilt's plug-and-play solution was chosen by On Telecom because it is a scalable and easy to deploy platform designed specifically for delivering large volumes of video traffic with at least 5x better performance than any other video caching solution in the industry. Qwilt's QB-Series Online Video Classification Engine also provides On Telecom with full visibility into OTT video trends such as video bandwidth consumption, most popular sites and caching performance through intuitive web-based analytics.
"After a rigorous evaluation process, we found that Qwilt's Video Fabric Solution has the best cost-benefit, as it can be easily deployed and will quickly scale in our rapidly growing network," said Fernando Secali, vice president of engineering and operations for On Telecom.
Qwilt's QB-Series Video Fabric Controller monitors video traffic across operator networks in real-time to identify trending and popular titles, and then stores and delivers them locally at the subscriber edge, in close proximity to end users. Qwilt eliminates the need for redundant video streams from origin sites or content delivery networks (CDNs) across the operator network. By doing so, Qwilt speeds up delivery time and minimizes network strain and congestion, especially during peak viewing times, for a flawless, high-quality consumer viewing experience.
"The rising demand for OTT video continues to place increasing strain on operator networks worldwide. Many operators are looking to transparent video caching to address these OTT video challenges which includes the rising costs of international transit fees and QoE," said Alon Maor, CEO and co-founder of Qwilt. "Our solution meets the demanding price and performance expectations of a fast growing network operator like On Telecom. We look forward to working closely with them to continue improving their network utilization and quality of experience."
About Qwilt
Qwilt addresses the impact of OTT video on operator networks with a unified, turnkey1 solution that combines transparent caching, video delivery and analytics technologies deployed at the subscriber edge. Qwilt QB-Series Video Fabric Controllers optimize delivery of streaming video content to relieve network traffic congestion for operators, and deliver a higher quality viewing experience for their customers. A growing number of the world's leading cable, telecom and mobile service providers rely on Qwilt to optimize their networks to support growing consumer demand for online video content as a primary entertainment source. Founded in 2010 by industry veterans from Cisco and Juniper, Qwilt is backed by Accel Partners, Bessemer Venture Partners, Marker and Redpoint Ventures. Learn more at www.qwilt.com.
Connect with Qwilt
Read the blog: www.qwilt.com/blog
Converse on Twitter: @qwilt
Follow on LinkedIn: www.linkedin.com/company/qwilt
Visit on Facebook: www.facebook.com/Qwilt.Inc
Qwilt is a trademark of Qwilt. All rights reserved. All other trademarks or trade names referenced here are the property of their respective owners.
Qwilt Media Contact
Qwilt Media Relations
media@qwilt.com
+1 (650) 249-6521
Related resources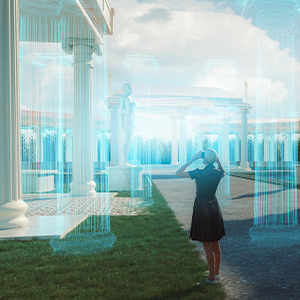 Blog
Bridging the many miles across immersive experiences
Event
Future of Video 2023
Blog
The CDN shake-up: What issues lie at the heart of a recent spate of acquisitions and exits?
Event
Capacity Europe 2023