Qwilt Solves Online Video Bandwidth Challenges for North American Cable System Operators
Company Sees Increased Deployments of Its Video Caching, Delivery and Analytics Solution
REDWOOD CITY, CA, Jul 28, 2014 — Qwilt, a leading provider of online video delivery and network analytics solutions, announced over 400 percent growth in new North American customers over the past 12 months. New customers include regional and national Cable System Operators who are deploying Qwilt's Open Caching Architecture in their networks across North America to solve the problem of insatiable demand for live and on-demand streaming video into the home. This increase in deployments has signaled a movement within the industry to address the growing problem of streaming video traffic that surges each day to homes coast to coast from content providers like ESPN, HBO Go, Hulu, Netflix, Twitch and YouTube.
Cisco predicts that online video will account for 90 percent of fixed line Internet traffic in North America at peak by the year 2018, with streaming video increasingly dominating Internet traffic on fixed line cable networks. The magnitude of the online video problem along with the growing volume of new content offered by content providers has created an industry demand for a unified and universal video caching system that combines all the core functionality – classification, storage, delivery and analytics – into a single, high performance software package that runs with off-the-shelf hardware.
"Qwilt's transparent caching solution met and exceeded our expectations. The strategy of focusing on high-value, high-bandwidth content like online video has translated into savings, as well as a noticeable improvement in quality of service for our customers," said Tom Lovell, general manager/VP of the Clear Lake Independent Telephone Company. "The on-board video analytics provide actionable insights into video bandwidth consumption, and help us make data-driven network management choices."
Qwilt's QB-Series Video Fabric Controller monitors video traffic across operator networks in real-time to identify trending and popular titles, and then stores and delivers them locally at the subscriber edge, in close proximity to end users. Qwilt eliminates the need for redundant video streams from origin sites or content delivery networks (CDNs) across the operator network. By doing so, Qwilt speeds up delivery time and minimizes network strain and congestion, especially during peak viewing times, for a flawless, high-quality consumer viewing experience.
"Subscriber quality of experience is an organizational priority for Yucca Telecom. Qwilt's platform demonstrates substantial improvements," said Brandon Brooks, IT Manager of Yucca Telecom. "By serving popular bandwidth-consuming content like streaming online video and system updates from inside the network, Qwilt's platform reduces network congestion, improves the broadband experience for our customers and helps us take a strategic, data-driven approach to expanding our network capacity."
"Qwilt's solution is ideal for cable system operators. It's non-intrusive, simple to deploy and brings immediate value in terms of network cost reduction and improvement in Quality of Experience," said Alon Maor, CEO of Qwilt. "Nearly every one of our customers experience ROI in less than 12 months. We're pleased to see the rapid adoption by cable system operators and look forward to expanding our base of customers in the coming months."
About Qwilt

Qwilt addresses the impact of OTT video on operator networks with a unified, turnkey solution that combines transparent caching, video delivery and analytics technologies deployed at the subscriber edge. Qwilt QB-Series Video Fabric Controllers optimize delivery of streaming video content to relieve network traffic congestion for operators, and deliver a higher quality viewing experience for their customers. A growing number of the world's leading cable, telecom and mobile service providers rely on Qwilt to optimize their networks to support growing consumer demand for online video content as a primary entertainment source. Founded in 2010 by industry veterans from Cisco and Juniper, Qwilt is backed by Accel Partners, Bessemer Venture Partners, Marker and Redpoint Ventures. Learn more at www.qwilt.com.
Connect with Qwilt
Read the blog: www.qwilt.com/blog
Converse on Twitter: @qwilt
Follow on LinkedIn: www.linkedin.com/company/qwilt
Visit on Facebook: www.facebook.com/Qwilt.Inc
Qwilt Press Contact:

Pam Njissang
Bhava Communications for Qwilt
1 (510) 984-1528
qwilt@bhavacom.com
Qwilt is a trademark of Qwilt. All rights reserved. All other trademarks or trade names referenced here are the property of their respective owners.
Qwilt Media Contact
Qwilt Media Relations
media@qwilt.com
+1 (650) 249-6521
Related resources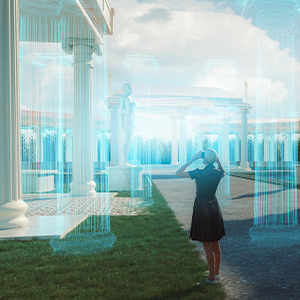 Blog
Bridging the many miles across immersive experiences
Event
Future of Video 2023
Blog
The CDN shake-up: What issues lie at the heart of a recent spate of acquisitions and exits?
Event
Capacity Europe 2023