Qwilt Unveils IPv6 Support For Its Transparent Caching And Video Delivery Solution
REDWOOD CITY, Calif., Feb. 26, 2013 — Qwilt, a leading provider of transparent caching and video delivery solutions, today announced that its QB-Series Universal Video Delivery appliance supports the new Internet Protocol, IPv6. Qwilt's QB-Series is the industry's first fully integrated, purpose-built carrier-grade transparent caching platform that identifies, monitors, stores and delivers over-the-top (OTT) streaming video in fixed and mobile networks. With this feature update, the QB-Series enables carriers to transparently cache and deliver all types of video content traversing over both IPv4 and the emerging IPv6 protocols in their networks.
As the number of connected internet devices continues to grow at an exponential rate and the pool of available IPv4 IP addresses nears exhaustion, cable and mobile providers are preparing to transition to the new IPv6 standard to help their networks scale. While IPv6 is expected to gradually replace the IPv4 standard, the transition will be gradual and both protocols will continue to exist in tandem for the foreseeable future. The IPv6 protocol will ultimately allow for many more devices and users on the Internet, as well as provide extra flexibility in allocating addresses and efficiency for routing traffic.
Qwilt QB-Series products provide seamless support for both IPv4 and IPv6 networks, allowing network operators to transparently monitor and deliver online video streams from both network topologies at the same time. The QwOS(tm) software runs dual IPv4/IPv6 network stacks throughout its various components such as Video Analytics and Video Delivery, eliminating the need to deploy point products through the infrastructure.
"We are committed to providing the highest possible level of service to our subscribers, and enhancing our infrastructure for customers who also use IPv6 helps maintain our state-of-the-art network environment," said Frank Bulk, Technology and Product Development Manager at Premier Communications. "By leveraging cutting-edge technology like Qwilt's QB-Series, we ensure that our subscribers enjoy an immersive, high-quality online video experience every time, regardless if they happen to be using IPv4 or IPv6."
"This important milestone demonstrates our commitment to providing our customers with the tools they need to scale their networks for the new generation of Internet and online entertainment," added Alon Maor, CEO and co-founder of Qwilt. "By adding IPv6 support to our market-leading solution, our clients can take advantage of this rapidly emerging technology to maintain an agile, robust network infrastructure capable of supporting the tidal wave of online video."
About Qwilt

Qwilt's products help carriers reduce the impact of over-the-top (OTT) video traffic on their networks, improve quality of service for their end users, and prepare their networks for the future of online video. Qwilt's QB-Series combines transparent caching, video delivery, and analytics in a unified, turnkey1 platform. A growing number of the world's leading operators rely on Qwilt for the most precise video content detection, highest performance and scalability, and unprecedented transparency and control needed to optimize video delivery in carrier networks. Headquartered in Redwood Shores, California, Qwilt is founded and staffed by industry veterans from Cisco, Juniper, BroadSoft and Fortinet, and backed by leading investors including Accel Partners, Redpoint Ventures and CP Lantern. Learn more at
Qwilt.com.
Qwilt Press Contact:

Gleb Brichko
1 (650) 249-6521
media@qwilt.com
Qwilt Media Contact
Qwilt Media Relations
media@qwilt.com
+1 (650) 249-6521
Related resources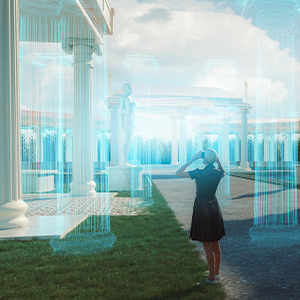 Blog
Bridging the many miles across immersive experiences
Event
Future of Video 2023
Blog
The CDN shake-up: What issues lie at the heart of a recent spate of acquisitions and exits?
Event
Capacity Europe 2023