Qwilt Unveils Unified, Transparent Caching Solution for Online-Video Delivery
Redwood Shores, CA, March 9, 2012 (PR Newswire) – Qwilt Inc., a provider of pioneering video-infrastructure products that are enabling the online-entertainment revolution, today announced the release of its QB-Series transparent-video delivery solution, a transformative product that gives carriers unprecedented and cost-efficient control over Internet-video traffic in their networks.
The QB-Series product packs the ability to identify, monitor, store and deliver video content on fixed or mobile networks onto a single platform, as opposed to the more cumbersome, "bolted-together" solutions on the market today. The solution is sorely needed as carriers search for new technologies to handle a surge in online-video traffic over their networks; video is surpassing 50% of downstream Internet traffic in some markets.
More important, the performance of Qwilt's integrated solution is significantly faster than solutions that combine multiple products. Qwilt testing reveals a performance gain of at least 5x over such competing products.
Qwilt's technology uses patented, video-content classification and analysis technology to accurately and transparently detect video content in an operator's Internet-traffic stream. Then, it adds optimized storage and delivery capabilities to create a unified appliance offering carrier-grade performance, scalability and reliability. The product is essentially a plug-and-play device that can be dropped easily into existing networks without requiring any infrastructure changes.
"More than 50 carriers worldwide with whom we are engaged are telling us that existing solutions to the online-video challenge are hard to deploy and use, and they don't scale well as the network grows," said Alon Maor, Qwilt CEO. "Qwilt, on the other hand, took a blank-slate approach, so we were able to design a new, single-platform solution that is significantly faster and more powerful than competitors'."
"We have identified an urgent need in Japan for a solution to ever-growing Internet video traffic and its associated costs for network operators. After working with many members of the Qwilt team for over a decade, we are pleased to be partnering with them yet again and believe the company and its products will have a major impact on network operators worldwide," said Masashi Ono, Division General Manager of IT Frontier Corporation, a subsidiary of Mitsubishi Corporation in Japan.
Specific benefits of Qwilt's solution include:
**Reduced infrastructure costs.** Using the Qwilt QB-Series product can reduce carriers' video traffic demands by 60-80%. With video approaching 50% of downstream traffic in some markets, this translates into a significant reduction in bandwidth demands and overall costs, reducing the need for infrastructure upgrades to support growing video delivery.
**Better network visibility and control.** Today carriers have no insight into how over-the-top (OTT) video is traversing their networks, or the delivery costs it incurs. The QB-Series is the only offline solution that delivers insight into video-traffic characteristics and the ability to control delivery of that video for optimal performance.
**Dynamic adjustments to network change.** By continuously analyzing and monitoring network traffic for new video sites and traffic patterns, and implementing delivery actions based on that insight, Qwilt helps carrier networks adjust in real time to changing network dynamics. As the market continues to grow and change, this agility will be essential for carriers.
**Improved Subscriber Quality of Experience (QoE).** As subscriber retention becomes critical for operator bottom lines, protecting the subscriber experience becomes that much more important. By using in-network video delivery, Qwilt helps carriers improve the QoE for video and ensures an unparalleled online-viewing experience.
**New Monetization Avenues.** By partnering with third-party CDNs Qwilt helps operators monetize delivery of Over the Top (OTT) video traffic while enhancing service levels to the consumers.
Qwilt's technology could help many carriers struggling with an upswing in high-quality, video traffic, says Aditya Kishore, a senior analyst with Heavy Reading who recently authored a whitepaper about video-optimized caching. "Simply expanding capacity as traffic grows exponentially is not sustainable without a clear, resultant revenue stream—and in competitive markets, that may not be a realistic expectation," he wrote in the report.
Qwilt will provide comprehensive demonstrations of the QB-Series Transparent Video Delivery solution at CableLabs' Winter Conference 2012 to be held in Philadelphia March 11 -13.
**About Qwilt**
Qwilt develops pioneering video technology that helps carriers identify, monitor, store and deliver high-quality, Internet video through one cost-effective platform. Qwilt's solutions enable carriers to better monetize Internet video and let consumers see the online entertainment they want in the highest possible quality. The company, based in Redwood Shores, Calif., is founded and staffed by veterans from Cisco and Juniper and backed by leading investors including Accel Partners, Redpoint Ventures and Crescent Point Group. For more information, visit www.qwilt.com.
CONTACT:
Rebecca Buckman
The Buckman Group / for Qwilt
becky@thebuckmangroup.com
650-703-0364
Qwilt Media Contact
Qwilt Media Relations
media@qwilt.com
+1 (650) 249-6521
Related resources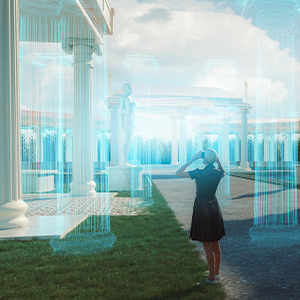 Blog
Bridging the many miles across immersive experiences
Event
Future of Video 2023
Blog
The CDN shake-up: What issues lie at the heart of a recent spate of acquisitions and exits?
Event
Capacity Europe 2023