Qwilt Video Fabric Management and Network Media Analytics Offerings Deliver Unmatched Operational Simplicity and Network Visibility for Online Video Delivery
Offers Real Time Monitoring, Proactive System Health and Cloud-Based Media Analytics to Streamline Planning, Deployment and Operation of Video Fabric Solution
REDWOOD CITY, Calif., August 4, 2015 – Qwilt, the leading provider of online video delivery and open video caching solutions, today revealed two new offerings: the Qwilt Video Fabric Management Service (VFMS) and Qwilt Network Media Analytics (NMA) solution for network operators. Qwilt's new offerings streamline the deployment and operation of Qwilt's Video Fabric within operator networks. Operator network planning, engineering and operations teams benefit from managed services, cloud-based delivery and big data analytics.
"This cloud-based management service and network analytics product offering provides a far more efficient way to deploy and manage our Video Fabric solution," said Brent Cunningham, Vice President and Manager of Cunningham Telephone & Cable. "With Qwilt's open cache technology, we are able to provide our customers with a higher quality of experience than ever before, at a fraction of the cost and time. This new offering will allow us to continue to reap these benefits, and improve our ROI."
The Qwilt Video Fabric Management Service (VFMS) is a fully managed, proactive remote network monitoring and management service that includes the following capabilities:
Real Time Monitoring – Qwilt open caches are cloud-connected and continuously update the VFMS with system performance and network health metrics. VFMS includes automated and predictive tools that are used by Qwilt support teams to analyze open cache performance and health in order to ensure optimal performance.
Video Fabric Diagnostics – Comprehensive system and component diagnostics are passed automatically from each open cache node to the Qwilt cloud for analysis; as a result, performance and trends for the entire Video Fabric deployment can be evaluated continuously and in real time.
Proactive Health – Proactive alerts on system health and performance are immediately identified and assessed by Qwilt's support teams. Performance analytics quickly pinpoint thresholds and trends that require proactive attention. Qwilt's support teams collaborate with operator staff to resolve issues remotely and without impact to network performance.
Media Signature Updates – As content sites change and new content sites emerge online, related media signatures are created and updates are deployed to the Video Fabric in the network. These updates ensure optimal ongoing performance of the Video Fabric even as the content provider landscape, both existing and new sites, continues to evolve with new content and streaming technology.
The Qwilt Network Media Analytics (NMA) solution is a cloud-based product that provides operators with unprecedented visibility into video delivery performance, online video consumption trends and Quality of Experience, with capabilities including:
Visibility into Open Cache Performance – Operators receive unmatched visibility into online video delivery, caching efficiency and open caching capacity across the network. These network-wide analytics can be used for capacity planning and network engineering.
Online Video Consumption Statistics and Trends – Operators can access statistics and trends in subscriber consumption of streaming video services. Marketing and business intelligence teams can better understand online service trends and regional differences in streaming video consumption by leveraging these network-wide statistics.
Real Time Quality of Experience (QoE) Reporting – Operators gain in-depth visibility into online video QoE. Network-wide analytics can be used by operations, support and network engineering teams to identify and respond to QoE issues related to streaming video.
"Given the extraordinary growth of online video, we welcome the opportunity to provide network operators with not only a comprehensive open caching solution, but also a fully managed service to accelerate time to value of their open cache investments," said Alon Maor, Qwilt CEO. "Our network media analytics solution and managed service combine to create an ideal method for rapidly introducing new network technology that translates to faster ROI."
About Qwilt
Qwilt addresses the impact of OTT video on operator networks with a unified, turnkey solution that combines open caching, video delivery and analytics technologies deployed at the subscriber edge. The Qwilt Video Fabric optimizes delivery of streaming video content to relieve network traffic congestion for operators and deliver a higher quality viewing experience for their customers. A growing number of the world's leading cable, telecom and mobile service providers rely on Qwilt to optimize their networks to support growing consumer demand for online video content as a primary entertainment source. Qwilt is a founding member of the Streaming Video Alliance, a new industry forum building the open architecture for streaming. Founded in 2010 by industry veterans from Cisco and Juniper, Qwilt is backed by Accel Partners, Bessemer Venture Partners, Cisco Ventures, Disrupt-ive, Innovation Endeavors, Marker and Redpoint Ventures. Learn more at www.qwilt.com.
Connect with Qwilt
Read the blog: www.qwilt.com/blog
Converse on Twitter: @qwilt
Follow on LinkedIn: www.linkedin.com/company/qwilt
Visit on Facebook: www.facebook.com/Qwilt.Inc
Qwilt Press Contact:
Pam Njissang
Bhava Communications for Qwilt
1 (510) 984-1528
qwilt@bhavacom.com
Qwilt and QB-Series are trademarks of Qwilt. All rights reserved. All other trademarks or trade names referenced here are the property of their respective owners.
Qwilt Media Contact
Qwilt Media Relations
media@qwilt.com
+1 (650) 249-6521
Related resources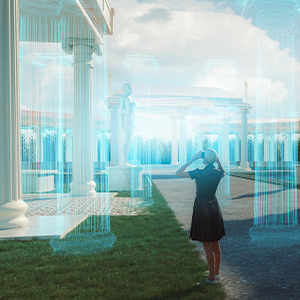 Blog
Bridging the many miles across immersive experiences
Event
Future of Video 2023
Blog
The CDN shake-up: What issues lie at the heart of a recent spate of acquisitions and exits?
Event
Capacity Europe 2023