Qwilt's Open Edge Cloud a Finalist in 2017 BTR Diamond Technology Reviews
 Next-Generation Edge Content Delivery Platform Gives Service Providers Greater Control, Flexibility and Ability to Differentiate with New Services
REDWOOD CITY, Calif., September 29, 2017 – Qwilt, a leading provider of content delivery and open caching solutions, today revealed that its Open Edge Cloud has been named a finalist in Broadband Technology Report's 2017 Diamond Technology Reviews in the category of SDN/NFV/Cloud.
Cable and telecom service providers need a new architecture to support the growing demands of content delivery across their networks. Qwilt's Open Edge Cloud platform delivers a superior content delivery network architecture which combines intelligent edge delivery software and cloud services to scale delivery capacity and increase quality of experience (QoE) across a wide range of applications – from streaming video, through virtual reality (VR) and online gaming. By delivering content from edge nodes, service providers, CDNs and publishers can overcome congestion and reduce latency, resulting in vastly improved subscriber QoE.
"Each year we see responsive and powerful technology submitted to the Diamond Reviews. Once again, Judges were very impressed with Qwilt," said 2017 Diamond Reviews Chair, Tom Gorman. "Its Open Edge Cloud solution recognizes the need for operators to deliver the high-quality and highly reliable services demanded today and anticipated tomorrow. Operators need to provide flawless services to their customers, and the judges see Qwilt's Open Edge Cloud as an important solution to do so."
In a highly competitive market where end user satisfaction ranks among top differentiators, QoE reigns supreme. As streaming media traffic continues to increase, subscriber QoE degrades and network scaling costs increase, especially during peak consumption periods – often resulting in subscriber dissatisfaction and churn. Qwilt's Open Edge Cloud delivers a unique solution developed for today's content delivery demands that simultaneously improves network scaling and subscriber QoE.
"We built our new Open Edge Cloud platform based on Qwilt's experience with hundreds of deployments at the true edge of the network," said Mark Fisher, Qwilt's Vice President of Marketing & Business Development. "Our cloud-managed content delivery platform is designed to satisfy a wide range of managed and OTT content delivery scenarios in service provider networks including video on demand (VoD), live event streaming, live linear TV streaming and application delivery. We are proud of the recognition that this cutting-edge solution is already receiving as we roll it out to Tier 1 service providers around the world. By implementing Qwilt's open caching solution, our service provider customers create a more intelligent network to manage content delivery — their business outcomes are outstanding: a more scalable network and dramatically improved streaming media quality."
Qwilt will be highlighting the Open Edge Cloud at SCTE's Cable-Tec Expo – booth 846 – October 18-20, 2017 in Denver, Colorado. Winners of the Diamond Technology Reviews will be announced at an awards ceremony on October 18.
About Qwilt
Qwilt's unique Edge Cloud Platform and Open Caching software solutions help Internet service providers address the dramatic growth of streaming media on their networks and the need for a low latency, high scale infrastructure to support future applications. Qwilt's cloud managed open platform, running on commodity compute and storage infrastructure and deployed close to consumers, creates a massively distributed Edge Cloud that supports applications such as Open Caching, 4K Live Streaming, AR, VR, Self- Driving Cars and IoT. This low latency Edge Cloud architecture enables a high quality streaming experience for consumers on a massive scale. A growing number of the world's leading cable, telco and mobile service providers rely on Qwilt for Edge Cloud applications.
Qwilt is a Founding Member of the Streaming Video Alliance and a leader of the Open Caching industry movement. Founded in 2010 by industry veterans from Cisco and Juniper, Qwilt is backed by Accel Partners, Bessemer Venture Partners, Cisco Ventures, Disrupt-ive, Innovation Endeavors and Redpoint Ventures. Learn more at www.qwilt.com.
About Broadband Technology Report
Broadband Technology Report (BTR), is the cable and telecom industry's premier source for product and technology news, and is the most successful and fastest growing online outlet for product information and deployments; reviews and rankings; technology expertise; and buyer/seller facilitation. Broadband Technology Report's portfolio includes online, print and video assets, all designed to help network operators build, upgrade and maintain high-performance communications networks. Broadband Technology Report, backed by more than 70 years of combined industry experience, delivers its email, online, print and video production services to more than 20,000 subscribers. If you are interested in subscribing, consult broadbandtechreport.com/subscribe
About the Diamond Technology Review program
The Broadband Technology Report Diamond Technology Reviews ("the Diamonds") is a renowned industry program that was developed to recognize some of the top products and solutions available to the cable industry as determined by a stellar panel of cable telecommunications engineering experts. Engineering executives from Time Warner Cable, Bright House Networks, Suddenlink Communications, Comcast, Charter and Cox, and several expert consultants, were among the third-party judges for the 2017 "Diamonds." Every year, Broadband Technology Report invites vendors to submit written information about products/solutions that have been released or upgraded since the previous year's SCTE Cable-Tec Expo (September 2016). Criteria used in the Diamonds rankings include, first and foremost, unique technology or application thereof, innovation, ease-of-use, efficiency, reliability and contribution to profitability.
####
Qwilt and Open Edge Cloud are trademarks of Qwilt. All rights reserved. All other trademarks or trade names referenced here are the property of their respective owners.
Connect with Qwilt
Read the blog: www.qwilt.com/blog
Converse on Twitter: @qwilt
Follow on LinkedIn: www.linkedin.com/company/qwilt
Visit on Facebook: www.facebook.com/Qwilt.Inc
Qwilt Media Contact
Qwilt Media Relations
media@qwilt.com
+1 (650) 249-6521
Related resources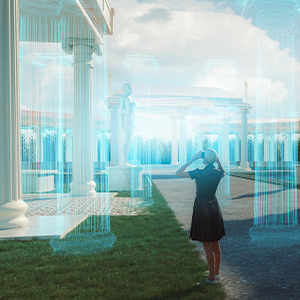 Blog
Bridging the many miles across immersive experiences
Event
Future of Video 2023
Blog
The CDN shake-up: What issues lie at the heart of a recent spate of acquisitions and exits?
Event
Capacity Europe 2023