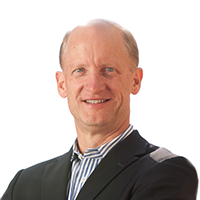 Mark Fisher on
5 min read
Streaming Game of Thrones – When VoD Looks Like A Huge Live Event
The audience for Game of Thrones was enormous. It is HBO's most watched show ever. At a time of "Peak TV" when viewing audiences have been fragmented across an impossibly broad and diverse range of networks and shows, Game of Thrones brought viewers together in numbers that are truly remarkable. Now that the final season is over, we can take some time to reflect on the magnitude of its success and what this means for streaming infrastructure.
According to figures released by HBO, the Season 8 premiere drew 17.4 million viewers across all platforms (linear, HBO GO and HBO NOW), including 11.8 million who watched on the linear channel. And that is only those who watched Sunday night. HBO also reported the Season 8 Finale was the most watched HBO show ever and each of the final season's episodes has averaged 44.2 million viewers. Expect the total and average to go up once delayed viewing is factored into the final numbers.
That means as many as 5.6 million viewers streamed the premier online and even more streamed the season 8 finale. HBO NOW saw a jump of approximately 50% in viewing when compared to last season's finale and a staggering 97% increase when compared to the seventh season premiere. The Sunday when the final show aired also accounts for the largest night of streaming activity ever for HBO.
Game of Thrones has grown its audience every season. According to HBO (whose numbers include delayed viewing, on-demand and streaming figures) the average viewers per episode by season are:
Game of Thrones – Average Viewers per Episode by Season (millions) – Source: HBO
If HBO GO was HBO's answer to Netflix, then Thrones was its House of Cards — the gateway series that sucked consumers into the platform and got them hooked. "Game of Thrones really had a large part in making [HBO GO] accessible and helping people understand the benefit of watching on their time, on their devices," says Bernadette Aulestia, HBO's executive-vice-president of global distribution. "You had this Zeitgeist show that also happened to appeal very much so to a digital-forward generation of consumers at the same time we, as a brand, were going out and launching [HBO GO Streaming] so that you can watch our content in a variety of different ways."
Game of Thrones Episodes + FOMO = Live Events
From a streaming perspective, Game of Thrones illustrates almost perfectly how a hugely popular episodic series can result in audience behavior that looks like a massive live event. We have FOMO (fear of missing out) to thank for the peak of peak audiences that gathered to watch GoT. They showed up all at once, right on time with near military precision. As you can see from the traffic snapshot below taken from network segments of some of our US service provider (telco broadband and cable) customers, the traffic spike associated with GoT Season 8 viewers is 5 to 7 times the average traffic spike of the other days of the week. The GoT spikes each week during the season are so extreme that, from a network capacity planning perspective, they look like Super Bowl scale events happening on a weekly basis.
US Telco Broadband – HBO GO Traffic Peaks (Gbps per Day)
US Cable Operator – HBO GO Traffic Peaks (Gbps per Day)
These striking charts help us visualize the many faithful fans who stream GoT and the obvious feeling of glee propagating through the halls of HBO. However, for network planning and engineering teams at ISPs whose networks had to deliver all of those streams, we imagine the feelings through the halls may have been more like dread and doom. In addition to managing the immediate problem of tremendous traffic peaks on their networks, ISPs typically don't make any more money from their subscribers when they watch more over-the-top (OTT) streaming video. So, additional infrastructure investments to support OTT streaming generally come with no additional subscriber revenue to offset the cost.
To address the traffic issue, IP network planners will generally build capacity to serve the typical traffic expected at peak hour with some additional margin for unexpected traffic spikes. That peak hour traffic has been growing at a high but predictable rate for years. However, due to the dramatic growth in streaming services and the massive popularity of some episodic series, network planners have, in our view, three scenarios to consider. First, they can continue to build their networks to the average peak and know that during times of traffic spikes, many of their subscribers will suffer because the capacity is not in place to meet the demand of a 7x traffic spike. Second, they can invest heavily (with no additional revenue to offset the investment) and build substantially more network capacity to meet the 'peak of peak' events like the Game of Thrones season finale or its successor. Third, they can rethink their network architecture and create capacity more cost-effectively in a new form through edge computing.
In our experience, most service providers, like our customer Verizon, conclude the choice is obvious. Today's streaming reality demands a new architecture in which the service provider builds an edge cloud and uses a massively distributed compute layer to efficiently handle media delivery. This choice means the service provider understands how to approach capacity planning with a new framework. Capacity can be created using two very different methods – network transport or edge computing. With network transport, the investment is in routers, switches, ports and links. With distributed edge computing, the investment is in compute, storage, software and cloud services.
When the two capacity creation methods are optimized, the outcome for the service provider is a hybrid network and edge cloud infrastructure. The outcomes of this new architecture are threefold:
More cost-effective scaling
More flexible infrastructure that can scale quickly and easily to meet spikes in traffic
Better quality of experience for subscribers
The Service Provider Edge Cloud – Edge Computing at Work in ISP Networks
Though the streaming content consumed changes based on the interests and preferences of consumer in different regions around the world, the architectural truth of the service provider edge cloud remains the same. Edge computing is becoming a mandatory part of every service providers network architecture and capacity planning process. We're proud to work with customers like Verizon, Telecom Italia and many more who have embraced this new architecture and have enabled the edge cloud in their networks.
Ready to take the next step?
We have a team of content delivery experts ready to answer your questions.

Related resources
Press Release
Link Net partners with Qwilt and Cisco to deploy Open Caching solution to elevate video streaming experiences across Indonesia
Press Release
Fastweb adopts Cisco and Qwilt's Open Caching solution to enhance streaming experiences across Italy
Event
SEGMENTS:2023
Press Release
JPIX Partners with Cisco and Qwilt to Advance Streaming Media Delivery Across Japan