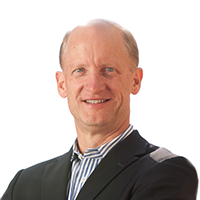 Mark Fisher on
5 min read
The Next Chapter in Live Streaming – In which certain online fans begin to devour the Internet
Last October, while 15 million 'old school' fans watch Major League Baseball's World Series in the United States, there was another world championship online that attracted an audience over twice the size. This online championship was the biggest web video in the history of the Internet and, until now, not too many people outside of the community knew it happened.
This is the story of the new age of eGaming and the company that came out of nowhere to own the category. This is also another sobering tale for network operators who want their networks to be ready for the future of online video.
Web Video's Biggest Event Ever
32 million people watched the League of Legends Season 3 World Championship from around the world last October, according to SuperData, a games research company. And where did this audience assemble? Well, about 18,000 actually had tickets and showed up at the stadium. The rest did not watch the event on TV. They streamed it online.
A staggering audience by any measure but even more amazing when compared with the viewing audience for other major sporting events in the US during 2013:
Number of viewers (millions) for major sporting events, 2013
| | |
| --- | --- |
| Major League Baseball World Series | 14.9 |
| NCAA Basketball Final Four (average) | 15.7 |
| NBA Finals (game 7) | 26.3 |
| BCS National Championship | 26.4 |
| League of Legends Season 3 World Championship | 32 |
Source – Quartz | qz.com – April 3rd, 2014
But this is just one championship in 2013. There is a much bigger story. In fact, over 71 million people, worldwide, watched competitive gaming online in 2013.
71 million people, worldwide, watched competitive online gaming last year.
It used to be that a small group of gamers might gather in a garage or basement or friend's apartment and play. When someone got a high score, they would pass the controller to the next player. Everyone else would watch and admire the skills on display. This simple model has gone online in a massive way thanks to technology, innovation and, it seems, the passion of gamers that transcends borders.
And today with online gaming, there is so much more at stake. Never mind the personal satisfaction of having millions watch you play online. As a professional gamer, you can win big money. The biggest prize pool in last year's play was $2,874,000 during Valve's Dota 2 Tournament, The International. eGamers are professionals in every sense of the word.
Live Streaming of Online Gaming – A Global Movement
What is driving this global phenomenon? The foundational ingredients are broadband access, high performance gaming platforms, low cost streaming technology and some really outstanding game titles. But the accelerant, the element that creates the inferno, is a worldwide movement of insanely passionate gamers who want to share their experience.
Gamers are maniacally devoted to their craft. They love to play and they love to watch great gaming online for both the entertainment value and the chance to improve their skills. So, it is no wonder that, when given the chance to watch a truly exceptional gamer play online, millions of fans show up.
Enter Twitch – "The Netflix of Spectator Gaming"
For eGaming, Twitch is like Yankee Stadium, Lambeau Field, Madison Square Garden and Wembley all rolled into one. They pull in the best gamers, biggest audiences, best tournaments and coolest shows."
Twitch is the #1 top live streaming video site in the world. Twitch reports 45 million unique viewers per month in 2013, an increase of 25 million per month since 2012. In November of 2013, Twitch became the #1 site in Comscore's gaming category. Twitch is all about live streaming: 99% of its visitors use the site to watch live gaming.
Talk about passion: 58% of Twitch viewers spend more than 20 hours per week on the site. How does Twitch do it? They have created a great platform and they got to critical mass quickly. And, through integration with game systems, they've made it dead simple for games to share their gameplay through live video streams. Twitch's recent integration with Xbox One is a great example. According to a blog post from the Xbox team, the Twitch app shared in the success of the Titanfall launch. During its first day, the new Twitch Xbox One app accounted for 30% of all Twitch broadcasts.
By a huge margin, Twitch is the number 1 live streaming site in the US with over 43% share of all live streaming traffic by volume
Based on Qwilt Analytics, Twitch has a commanding lead over all other live streaming sites in the US.
Top 10 US Live Streaming Sites by Volume
| | | |
| --- | --- | --- |
| 1. | Twitch | 43.6% |
| 2. | WWE | 17.7% |
| 3. | UStream | 10.9% |
| 4. | MLB.com | 7.9% |
| 5. | ESPN | 6.3% |
| 6. | Justin.TV | 1.2% |
| 7. | SkyNews | 0.9% |
| 8. | Livestream | 0.9% |
| 9. | CNN | 0.8% |
| 10. | NBC News | 0.6% |
So, is this a problem?
For gamers, this is nirvana. Starting a live video stream is just one click or voice command away. On the Xbox One, a Twitch user can simply say "Xbox, broadcast" and the stream starts. A user can go from obscurity to fame in just two words. It's an irresistible proposition.
For network operators, this may start to feel more like Dante's journey.
The Popularity of Online Gaming Takes a Toll on Operator Networks
Traditional live streaming protocols use unicast transmission, an inefficient and bandwidth intensive architecture that requires a dedicated HTTP session for every subscriber. In the case of a highly popular live streaming event, the result is a massive number of duplicated streams that cross the operator network, consume bandwidth, cause congestion and degrade quality along the way.
Live Stream Video Caching, in the Operator Network, Will Solve The Online Streaming Problem
Enter live stream transparent caching. Comprehensive transparent caching-based solutions combine video analytics and delivery to monitor the network for video traffic, identify the most popular titles, store them locally, and deliver content to subscribers in close proximity, without having to repeatedly fetch it from either origin sites or remote CDN nodes. The result is seamless delivery of most frequently watched live streams and video titles that is completely transparent to the content provider, network and user. This video caching architecture reduces costs for the network operator, improves quality of experience for the consumer and preserves the full integrity of the content providers business logic and content. Everyone in the ecosystem wins.
It's Time to Rethink the Network Strategy to Support Streaming Video, both Live and On Demand
Video gamers are pushing the limits of what's possible for online live streaming, and technologies that can meet and scale with this demand will be in the forefront of innovating not just for the sake of video gamers but for the inevitable tidal wave of consumer demand for high quality live video streaming across a broad spectrum of interests. We are designing networks for a future in which 90+ percent of downstream traffic at peak time will be some form of video stream. These game controllers may look benign but their toggles and the gamers that operator them are signaling a tipping point in explosive live traffic growth for network operators.

It's time to think strategically about building the network architecture to support the future of online video.
Ready to take the next step?
We have a team of content delivery experts ready to answer your questions.

Related resources
Blog
Open Caching Delivers Massive Wave of 'Baldur's Gate 3' Traffic
Press Release
Dear Gamers, Qwilt Understands and Supports Your Addiction to Twitch