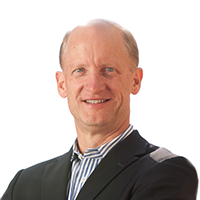 Mark Fisher on
5 min read
Tickets, please: Why TV carriage fees are reaching their last stop
Disney and Charter Communications' recent negotiation over carriage fees ended positively for both sides with a "transformative agreement for distribution." Disney, the world's largest media and entertainment company, will provide Charter, the second-largest cable provider in the US, with a slew of content. The deal includes adding an ad-supported version of its Disney+ SVOD service to certain Charter pay-TV bundles, the restoration of ESPN+ to more premium subscriptions – and the news that the soon-to-be launched ESPN+ direct to consumer (DTC) service will be available via Charter. The agreement was reached just before Monday Night Football was due to air (or not without an agreement!) … much to the relief of 18 million households.
Looking at the bigger picture
Before looking more carefully at the story – and the bigger picture – I want to define Qwilt's perspective. Our content delivery solution, built on Open Caching technology, is commercially proven, with 175+ content publishers and service provider partners serving over one billion unique subscribers globally. We help our partners on both sides of the content publisher/service provider ecosystem to efficiently deliver the huge volumes of media content publishers serve to their subscribers by leveraging the advantages of the service provider network edge. We also compensate our service provider partners financially by sharing revenue from our publisher customers. This is our model, and as such, both sides of this agreement are vital for what we believe is a more equitable way of getting content from source to subscribers.
Yet, these sometimes very public discussions and actions on both sides – described by some in the press as "negotiation tactics" – underline a more fundamental transition that has been happening in our industry. The blunt truth is that in the legacy eras of a largely single monolithic medium, the operating media model evolves somewhat slowly. Throughout recent history, we've seen newspapers supplanted by radio, TV overtaking radio, pay-TV emerging as the premium platform – and more recently, the Internet has eclipsed all. The best ways to serve consumers and make a profit are well-known. Yet the rise of OTT content in all its various guises over the last decade has broken many longstanding rules, and mechanisms such as the TV carriage charges have increasingly become obsolete. This is especially true in a world where the majority of video content consumed is via OTT. In the 16-24 demographic, TV watching is at an all-time low, viewing just 53 minutes a day – seven times less than those aged 65 and over.
This obsolescence is made worse when you consider the inherent benefits for the consumer, who is now accustomed to always-on, on-demand, live TV pausing, and catchup services – all on any device and increasingly in glorious 4K. And in some cases, if you pay extra, there's the prospect of no ads! Broadcast TV is no longer king of the hill. In fact, there are many kings, and many hills.
Global dilemma
Carriage fees are not insignificant. The Charter/Disney deal was reportedly worth $2.2 billion annually. Around the world, there are numerous agreements where cable and satellite operators must pay channels to carry premium content, or public service broadcasters (PSBs) pay to have cable/satellite carry their content. Yet, in many markets, these agreements are starting to decline as both sides begin to recognize these deals are not always beneficial.  Especially as low-cost OTT starts to make a DTC option far more viable. The issue is global.
Take, for example the BBC, the UK public service broadcaster and one of the world's largest with an annual budget of £5.7 billion. It is not only a PSB but also a radio services provider, film studio, news organization, SVOD, and live OTT streamer – and the fourth most-visited website in the UK – just after Facebook. It was only in 2014 that the BBC, with all of its reach, finally achieved an agreement with Sky, the UK's largest pay-TV provider, to stop paying its annual carriage fees.
All across the world, disagreements over carriage fees are routine. Discussions between Fox and Altice, as well as Charter and Fox News in the US, have been well documented. Similar disagreements have been commonplace in Germany between ARD, ZDF, and Arte versus Kabel Deutschland, Kabel BW, and Unitymedia. Yet, without corresponding news headlines, many cable providers don't get into spats; instead, they simply drop channels. And often, subscribers simply don't notice.
An ongoing study by Nielsen found the average US TV household watched just 12.7 channels in 2018, down from 17.3 in 2008. Or the equivalent of just 6% of the nearly 200 channels to which the average household has access. Nielsen also reports that by January 2023, 35.5% of US TV households accessed their TV content solely through broadband internet connection, showing the decline in linear TV consumption.
Establishing a "friendlier" dynamic
The TV carriage fee economy is not dead, and for many channels – especially PSBs – it's vital to keep less populist TV accessible to audiences. However, as the inherent cost of OTT continues to decline, and more DTC services launch – many of them using Free-ad-Supported TV (FAST) models – more spats are likely to arise. However, the prevailing wind suggests it won't necessarily mean channel blackouts, but more likely, it will result in compromises that accept that the relationship between TV, content, and the Internet will need to be mediated with a more sensible win/win metric in mind.
As content owners start to head direct to consumers, mechanisms such as Open Caching, where communication service providers earn revenue from delivering content, will become part of a more harmonized, value-based system which acknowledges that making and distributing content is vital for our media world to keep evolving. And for the consumer, it means they can continue to enjoy watching Monday Night Football, knowing the drama will be left strictly to on-field matters!
Ready to take the next step?
We have a team of content delivery experts ready to answer your questions.

Related resources
Press Release
Qwilt spotlights Open Caching's all-edge network success at IBC 2023
News
How sports streaming can keep up with growing audiences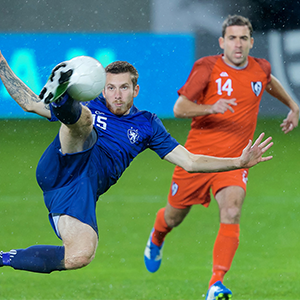 Blog
A 10 Million Viewer, 90-Minute, Global Streaming Event – What Would You Do?
News
Open Caching Unlocks the Value of the Carrier Edge