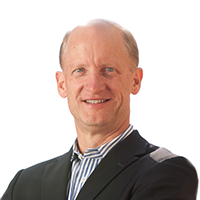 Mark Fisher on
5 min read
Underwhelming NFL Championship Game – But Record Streaming Redeems Super Bowl LIII (at least for some of us)
Super Bowl LIII was underwhelming in many ways. It was the lowest scoring NFL title game in history and the least watched game in a decade.
The game averaged 100.7 million viewers when streaming is factored in according to CBS Sports. The most watched Super Bowl (114 million viewers) was in 2015 when the New England Patriots beat the Seattle Seahawks 28 to 24.
Expectations for Super Bowl LIII were quite high. The two quarterbacks representing the Patriots and Rams promised to deliver a shoot-out, each with a high-powered offense. Many expected a runaway score. In January, the odds makers set the over/under at 58 points, the highest posted total by the sportsbooks in Super Bowl history. Sadly, the final score was 13 to 3. The outcome was well below expectations. The common summary from the press covering the game – "It wasn't pretty".
However, when focusing on streaming of the game, the story is far more encouraging. So, let's take a closer look at the streaming results. The game had an average streaming audience of 2.6 million viewers, a 31 percent improvement over Super Bowl LII, which was broadcast on NBC.
Qwilt's Open Edge Cloud – Strong Live Streaming Results for Super Bowl LIII
When looking at the performance of Qwilt's Open Edge Cloud solution for content delivery during the Super Bowl, the results are quite strong.
Below are snapshots of Qwilt's delivery performance from select clients during the Super Bowl in a few network segments of Tier 1 US cable and telco broadband networks. In all cases, the Qwilt Open Edge Cloud solution delivered the majority of live streams requested by consumers in the ISP networks where Qwilt is deployed. The delivery efficiency of Qwilt's cache ranged from 78% to 86%. Qwilt's solution for live streaming means each Qwilt edge cache deployed deep in the ISP last mile network can take a single seed stream from origin (or CDN) and then originate thousands of unicast live stream sessions to any consumer in that network segment who wants to watch the event. Qwilt's solution is architecturally superior in terms of proximity to end users, efficient use of compute resources and ability to scale quickly for mass live events.
The value of delivering live stream content from edge caches deployed deep in ISP networks is three-fold. First, quality of streams as measured by average bit rate is higher because the edge cache is closer to the consumer. As you can see below, the average bit rate for live streams delivered by Qwilt ranged from 20.6 Mbps to 24.6 Mbps. Second, the service provider benefits from the network offload of streams that are delivered from their network edge. Without Qwilt edge delivery, these live streams would originate from an upstream commercial CDN near the core of the service provider network, resulting in a considerable burden of redundant live streams on the core, aggregation and metro networks. Finally, Qwilt's Open Edge Cloud can be an enabler for new business models, new ecosystem partnerships and new revenue as more content publishers seek collaborative relationships with service providers for content delivery in the last mile.
Tier 2 US Cable Provider – 86% Cache Efficiency
Tier 1 US Cable Provider – 86% Cache Efficiency
Solving the "Peak of Peak" Mass Live Streaming Event Problem for Service Providers
In looking at the chart above from one network segment in a Tier 1 cable network, one striking observation is the beneficial role of Qwilt's Open Edge Cloud solution in handling traffic spikes associated with mass live events. As shown above, the extreme peak of live streaming traffic is a planning challenge for service providers who must dimension their networks for these events. These "peak of peak" live streams could trigger significant investments in network transport infrastructure – routers, ports, switches and links – to support these peak events.
Qwilt's Open Edge Cloud solves the peak streaming traffic problem using edge computing. The cost of streaming delivery through edge compute resource is less than the cost of building equivalent network transport capacity. So, the service provider has a significant financial incentive to deliver streaming traffic, whenever possible, via edge computing resources. Again, as you can see graphically, Qwilt's solution moves the majority of delivery to edge computing resources, which results in a massive network offload benefit for the service provider.
One more underwhelming aspect of Super Bowl 2019 was the lack of a cliff hanger, down to the wire finish like the Patriots' epic comeback in Super Bowl LI. This dynamic can drive even higher peaks as everyone stays to the last second of the game to see the finish.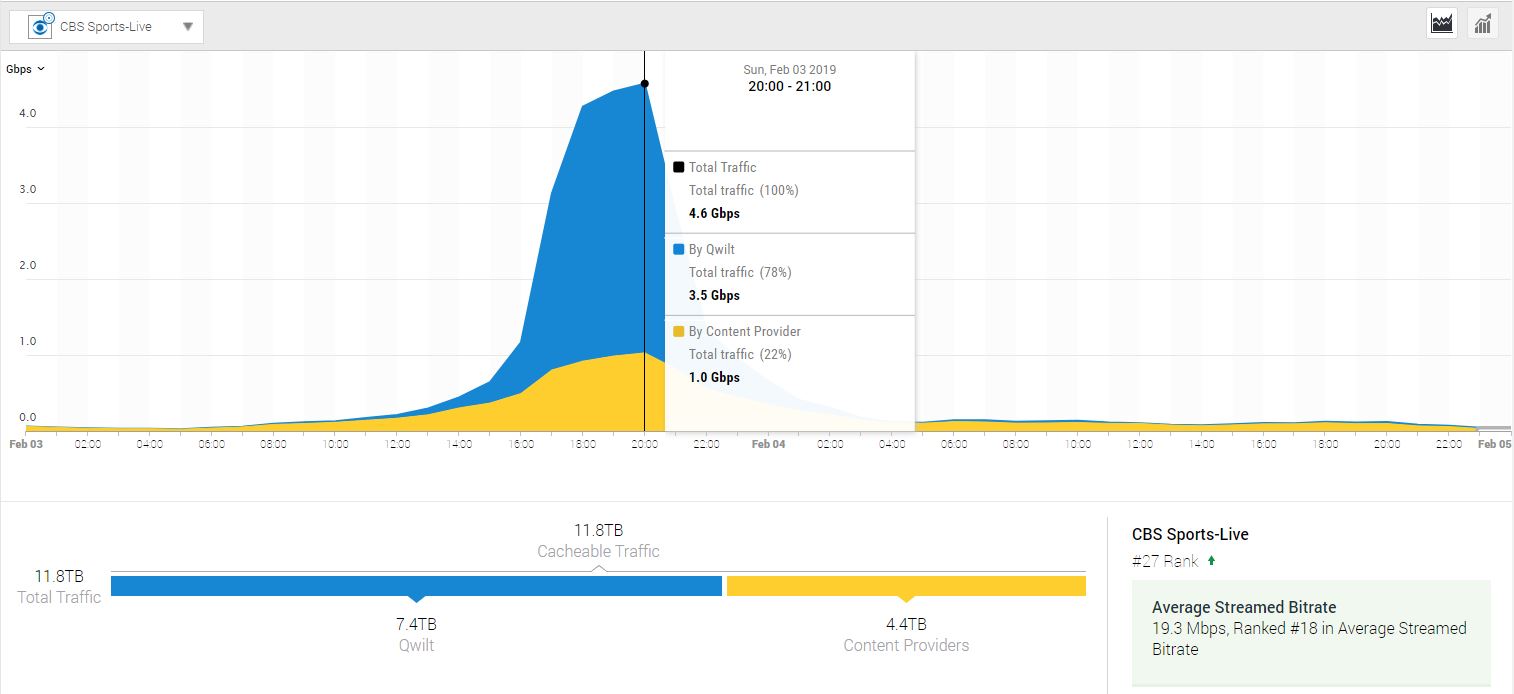 Tier 1 US Telco – 78% Cache Efficiency
Open Edge Cloud – Changing the Model for Content Delivery
As streaming traffic continues to grow dramatically, more and more Tier 1 service providers around the world are deploying Qwilt's Open Edge Cloud solution for one common reason – they need to create a new architecture for content delivery – one that scales more cost effectively, improves delivery quality, and creates new ecosystem relationships and monetization opportunities. Qwilt's Open Edge Cloud is changing the global model for content delivery.
Ready to take the next step?
We have a team of content delivery experts ready to answer your questions.

Related resources
Event
SportsPro Live 2023
Event
SportsPro OTT USA 2023
News
It's all about the CDN, stupid
Blog
SportsPro OTT Summit Preview: Upgrading the Broadcast Experience