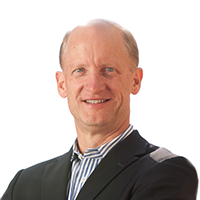 Mark Fisher on
5 min read
Verizon Chooses Qwilt
Verizon Deploys Qwilt Open Caching for Next Generation Content Delivery
Verizon – A Leader in the Edge Computing and Content Delivery Industry
Today, Verizon announced its deployment of Qwilt Open Caching in its vast network. Today's announcement has both tactical and strategic implications for all those who have a stake in edge computing, mobile and broadband network infrastructure and emerging applications that depend on high performance, low latency network connectivity.
Verizon's decision to deploy Qwilt Open Caching has an important tactical value in that Verizon is investing in a partnership with Qwilt to address today's content delivery opportunity in their massive network. The tactical opportunity is significant given Verizon operates a huge fixed and mobile network today as the largest wireless provider in the US with 149M subscribers (as of October 2017). The immediate impact of this new architecture, which pushes content delivery to the network edge, is threefold: improved Quality of Experience (QoE) for Verizon consumers, expanded delivery capacity for content providers and reduced network buildout expense for Verizon. In the announcement, Verizon reports experiencing 20% offload already through Open Caching. In other words, Qwilt's Open Caching platform is already delivering one fifth of Verizon's data traffic at peak where it is deployed in the network. Today, at Verizon, edge computing has transitioned from an industry promise to an everyday reality.
Furthermore, the strategic implications are equally meaningful. Today's announcement is another proof point that the world's largest and most respected service providers are embracing the opportunity to build an Edge Cloud within their networks that will be the next generation platform for content delivery. This is good news to all content publishers who are increasingly recognizing they need more capacity, coverage and low latency delivery to achieve the scale necessary to stream the Super Bowl, World Series, NBA Finals and Olympic Games to tens of millions. It's not often that a single announcement, when unpacked fully, can carry such industry weight. Today's news fits the mold of a "crossing the chasm" and "tipping point" class of industry inflection that happens just once in a lifetime. Do you recall when Netflix, the little DVD company that was given up for dead, announced plans to "Deliver Movies to the PC"?
New York Times Reports on Netflix Streaming Announcement – 2007
Like the Netflix 2007 announcement of its move to streaming, today's announcement sets Verizon apart as a leader for the industry and a company that sees over the horizon when it comes to the role of the Edge Cloud for content and application delivery in mobile and broadband networks.
The Edge Cloud Has Arrived
Today's announcement is also one of the strongest confirmations to date that the Edge Cloud is real and here and now. As context, Peter Levine, a partner at Andreesen Horowitz, declared in December last year that a new age of cloud computing had begun. In his seminal address, "Return to the Edge and the End of Cloud Computing", Peter lays bare the inevitable and unstoppable dynamics fueling the fires for edge computing and the edge cloud: the requirement for low latency delivery, the massive data being generated or consumed by edge devices and the architectural superiority of pushing computing and storage resources out to the far edge of the network. As an intro to this address, Peter writes "I'm going to take you out to the edge to show you what the future looks like."
Return to the Edge and the End of Cloud Computing – Peter Levine, Andreesen Horwitz
Peter's declaration recognized the march of technology – increasingly powerful, cheap and connected computing resources – embedded in networks, consumer electronics, cars and mobile devices. These resources are available to support applications like streaming video, AR, VR and IoT. At the same time, Peter has exposed the weakness of the centralized cloud which lacks the low latency and local compute scale that is essential for the long term success of these applications.
The confluence of three major industry movements – Edge Computing, Internet TV and Low Latency Content Delivery
Verizon's decision to deploy Qwilt was, in part, a result of industry forces beyond their direct control. Nevertheless, Verizon's network strategy and planning team had the presence of mind to be informed and guided by three powerful industry trends that are worth exploring further – edge computing, InternetTV and low latency requirements to scale streaming and enable new applications.
One way to see these forces at work is to look at the relationship between high definition streaming and latency as shown in the chart below. This single use case, streaming video, effectively illuminates the case for the edge cloud.
    Source: Akamai
The steady cadence toward higher definition streaming, from today's SD and HD to tomorrow's Super HD and 4K is only possible when two conditions are met. First, overall streaming capacity must be available for millions to watch 4K content which, at the very least, will require 14 to 18 mbps sustained bit rate. [Note: For a more dramatic data point, consider full volumetric virtual reality which will require 586 Mbps] Second, and just as crucial, high definition streaming needs a low latency (sub 10ms) connection to the consumer. In combination, these requirements are a clear signal to move content delivery to the network edge. In this one example of the streaming video use case, the edge cloud becomes a mandatory and inevitable outcome. There are, of course, many other drivers for the edge cloud including AR, VR, 4K Live Streaming, self-driving cars and IoT applications.
Qwilt's Open Edge Cloud – Closer is Better
The Qwilt Open Edge Cloud is a response to these industry forces. Qwilt's solution is a software and cloud services application that helps enable the service provider edge cloud vision. Though focused initially on streaming media, Qwilt's solution is extensible to a much broader set of edge cloud use cases.
As depicted below, Qwilt's Open Edge Cloud has three components
Edge Delivery Node Software which complies with Streaming Video Alliance specifications, runs on commodity compute hardware and is deployed deep in the service provider networks and, potentially, in the home or on a mobile device.
Cloud Services that cloud-connect all open caching nodes to allow management, reporting and delivery delegation via request routing.
Cloud APIs facing upstreaming commercial or private CDNs outside the service provider network that allow proactive use of edge cloud resources for content caching and delivery.
These components of the Open Edge Cloud solution, when taking together, supports ingest and delivery of three types of content flowing through the service provider network:
Managed content from the service providers own portfolio of content offerings
Partner content that originates off the service provider network from the partner CDN
Third party or OTT content that originates outside the service provider network
Open Edge Cloud
The Tipping Point – Open Edge Cloud
Verizon's deployment of Open Caching, perhaps more than any other recent industry event in this category, is the validation of our deeply held belief in the role of the edge cloud going forward. We are proud to partner with Verizon as we enable an open edge cloud infrastructure for content and application delivery.
Source: Hitachi Data Systems – Internet on Wheels
As we enter this new age of edge computing in which the telco central office or radio tower down the street delivers multicast live streams, your car is a mobile datacenter, the phone in your hand is content cache and your home wireless router is an edge delivery node, today's news about our partnership with Verizon will stand out as the moment when the collective industry acknowledge the need to take us all to the edge.
There are, of course, more announcements like this to come. For today, we celebrate the opportunity to share the stage briefly with Verizon and help inspire the rest of the industry to continue this important work on the future of content and application delivery.
Ready to take the next step?
We have a team of content delivery experts ready to answer your questions.

Related resources
Press Release
Link Net partners with Qwilt and Cisco to deploy Open Caching solution to elevate video streaming experiences across Indonesia
Press Release
Fastweb adopts Cisco and Qwilt's Open Caching solution to enhance streaming experiences across Italy
News
Open Caching Unlocks the Value of the Carrier Edge
Blog
A New Standard of Content Delivery Quality from the Service Provider Edge