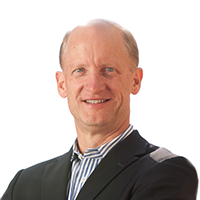 Mark Fisher on
5 min read
Welcome to the Edge – The Evolution of Cloud Computing
A revolution is taking place in cloud computing. Today we're announcing our role as an edge cloud platform developer and we invite you to join us in the journey.
Today's announcement marks a new chapter in the Qwilt story – the Qwilt Open Edge Cloud. In fairness, the book metaphor does not do justice to the edge cloud opportunity for us. It's more like we showed the first Qwilt chapter to a Hollywood exec at Sundance and they picked up options for a 5 year weekly dramatic series to be streamed on HBO.
We are, of course, quite proud of our journey so far at Qwilt. With over 120 commercial deployments of our Open Caching solution, we sense the growing industry movement to establish a better architecture to support the future of streaming. And through our leadership in the Streaming Video Alliance, as a Founding Member Company, a Board Member and as Chair of the Open Caching Working Group, we have the privilege of being able to drive progress with the best practices, functional requirements and technical specifications that together create a clear map for the industry to follow. Finally, because of our commitment to open collaboration within the ecosystem, we announced Open Caching trials in January with Charter, Limelight, Major League Baseball Advanced Media, Verizon, Viacom and Yahoo. An impressive array of partners that are committing resources to put Open Caching to test in the streaming media delivery chain.
During this extraordinary progress, we've also sensed a much bigger opportunity. Through the last year, there have been signals from customers and ecosystems partners about the need to think about content delivery in service provider networks in a far more expansive and strategic way. We've seen the growth in investments and interest in new applications like AR, VR and 4K Live Streaming. We've also noted the increased interest from service providers in edge computing. Finally, we've heard from many industry visionaries and investors about the future of edge computing. More importantly, we've sensed a vital role for our service provider partners as the core provider of edge cloud infrastructure.
New Clouds on the Horizon – Deep Cloud vs Edge Cloud
The bottom line. The cloud is evolving and there is an important distinction being made between what many are calling the "deep cloud" and the "edge cloud". The distinction is critical because, as new applications are developed and as more devices are enabled with internet connectivity, deep cloud computing will not meet some of their requirements. Indeed, for an important set of applications and devices, only the low latency performance and high scale offered by distributed edge computing will suffice. This insight is at the heart of the case for the edge cloud.
Perhaps the best case for the edge cloud to date has been made by Peter Levine at Andreessen Horowitiz who on December 16, 2016 posted the video presentation below with the ominous title "The End of Cloud Computing".
It is, of course, the job of any good VC to pronounce the death of one thing in order to get you to buy into to the 'next' thing. So, we consider Peter's remarks with some perspective. Nevertheless, Peter rightly points out the role of edge computing in a future world where so many devices are generating so much data that they will all crave cloud computing resources to deal with the onslaught. And, as Peter points out, the best architectural solution for this computing problem is a massively distributed common compute environment that is close to the application. And these applications don't run in the deep cloud. They run on smart TVs, mobile devices in our hands, cars and myriad other connected devices that together make up the Internet of Things. So, Peter explains, the computing resource need to be pushed out to the edge – in the home, in the car, down the street – in order to meet demand.
Peter's predictions of the inevitability of the edge cloud, point to the significant opportunity for service providers who, given their reach and scale, are uniquely positioned to build this massive edge computing infrastructure.
So, what is the Open Edge Cloud?
In short, the Qwilt Open Edge Cloud is an application platform in the service provider network which runs on the distributed common compute hardware deployed deep in their network or, in some cases, in the home or enterprise.
Qwilt's Open Edge Cloud Platform, is comprised of three core elements:
Software-based edge delivery nodes, running on common compute and storage hardware, deliver both service provider-owned and third party content.
Cloud-based Open API to commercial CDNs and publishers serves as a single point of integration for access to worldwide Open Edge Cloud infrastructure.
Centralized management and control plane orchestrates dynamic assignment of edge cloud resources for content delivery.
Taken together, the Qwilt Open Edge Cloud uniquely facilitates next generation content and application delivery.
What's Unique about our Edge Cloud Platform?
Qwilt's Open Edge Cloud solution is unique in important ways:
1. Unified Edge Delivery. We have developed a single unified edge cloud node which supports multiple ingest and delivery methods. Qwilt Edge Nodes provide multiple ways to acquire and deliver content – regardless of source or transport protocol. Moreover, Qwilt's software-based edge delivery nodes are hardware vendor-agnostic, and do not require special integration or customization to become a functional component of the existing network infrastructure.
2. Telco Grade and Web Scale.  The core technology powering our Open Edge Cloud was originally designed and built by operators and content providers. This core is actively delivering multiple Tbps of traffic daily. We've built upon this core and enhanced it with web scale technology – combining cloud-powered Qwilt management and control.
3. Cloud Managed. Qwilt's cloud solution handles management, monitoring and maintenance of the distributed edge cloud nodes deployed in service provider networks. All edge nodes connect to the Qwilt Cloud and are proactively and continually monitored, managed and maintained.
4. Open API to Commercial CDNs and Publishers. A single integration through an open API yields a connection to the distributed edge cloud nodes across myriad ISP deployments. Publishers and CDNs can get unified access to multiple network operators instead of requiring 100s of custom integrations.
Living on the Edge
There is a strong feeling here at Qwilt that we've tapped into an extraordinary, once-in-a-lifetime opportunity to partner with service providers and together build the content and application delivery platform of the future. We're both honored and humbled by the prospect of this great challenge.
Much more to come on this journey.
Ready to take the next step?
We have a team of content delivery experts ready to answer your questions.

Related resources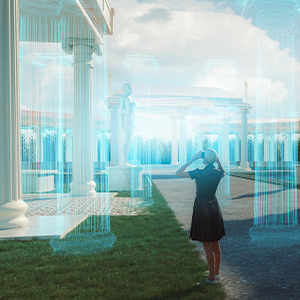 Blog
Bridging the many miles across immersive experiences
Event
Future of Video 2023
Blog
The CDN shake-up: What issues lie at the heart of a recent spate of acquisitions and exits?
Event
Capacity Europe 2023