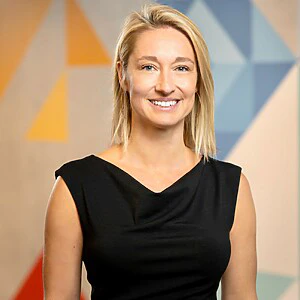 5 min read
Welcome to Qwilt's New Website!
If you're reading this blog, then congratulations – you have made it to Qwilt's brand-new website! We're delighted to have launched our new digital home, which includes refreshed and insightful content, giving you all you need to know about Qwilt and the mission we're on to improve the quality of content delivery.
We've recognized that the architecture and practices of the content delivery chain have been siloed ever since the dawn of OTT. It's created inefficiencies that have distanced us from achieving optimal digital experiences. And the quality of delivering digital experiences is what all players in the media value chain want. Whether you're a content provider, service provider, or the end consumer, we all want to experience this content in the quality it was meant to be enjoyed. In short, there's a better way to deliver content.
We've applied this approach to our new website. We've developed a fresh, sleek new design, with a simple navigation process to help our visitors find exactly what they're looking for. We've clearly distinguished between our two market focuses: finding a better way for content publishers to deliver their content and partnering with service providers to create a new architecture and business model.
Take a Walk Through Our New Site
Updating a website isn't just about making it looks nice; it's about ensuring our visitors can easily search and find the content they're looking for. And that's exactly what we've done – you will quickly find dedicated areas for these core segments and their relevant applications:
Content Publishers – A dedicated landing page that outlines how Qwilt has created a better way to deliver your content. Discover how our deep relationships with service providers delivers considerably enhanced performance, eliminates content 'traffic jams,' and guarantees end-users experience your content in the quality it was imagined.
Service Providers – All the information you need on the new architecture and business model we've built with over 150+ service providers globally (and counting). Find out how we've met the needs of a new generation of content experiences – from gaming in the metaverse to connecting driverless cars – through our global CDN.
Beyond these landing pages, this new site combines all our powerful achievements and use cases utilizing open caching technology. We have new 'chalk talk' videos, comprehensive blogs, research reports and surveys, and much more. So, we hope to offer a full-rounded view of how Qwilt is aligning the end-to-end video chain and making better streaming experiences more accessible to all.
Enjoy the new site, and let me know your thoughts on LinkedIn!
Ready to take the next step?
We have a team of content delivery experts ready to answer your questions.

Related resources
Blog
Tickets, please: Why TV carriage fees are reaching their last stop
Press Release
Fastweb adopts Cisco and Qwilt's Open Caching solution to enhance streaming experiences across Italy
Press Release
Qwilt Partners with Telefónica to Provide Content Delivery Services in Spain
Press Release
Vodafone Turkey, Cisco and Qwilt to Bring the Future of Content Delivery to 25 million Subscribers Nationwide