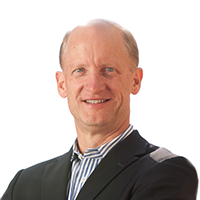 Mark Fisher on
5 min read
Welcome to the Future of Content Delivery
Today, Cisco, Digital Alpha and Qwilt announced a partnership to jointly offer a new content delivery solution for network service providers. This announcement is part of a broad, global agreement in which Cisco will bundle Qwilt's software and cloud service solutions with Cisco's computing and networking products for cable, telco and mobile network services providers. This partnership provides Cisco with Qwilt's edge cloud expertise and offers Qwilt the strength of Cisco's products and deep relationships with service providers around the world. As a strong indication of market demand, the UK's largest network service provider, BT, has signed an agreement with Qwilt and Cisco and has already deployed the solution to support the high streaming demands of 2020 and beyond.
The joint solution offers both a new architecture and new business model for content delivery. This new model disrupts the current commercial CDN market as major Internet service providers deploy and federate their own CDNs and service content publishers directly with more capacity and better quality.
Today's announcement can be summarized as follows
Companies introduce a new model for streaming media delivery leveraging an open architecture deployed at the edge of the service provider networks; it offers unprecedented levels of quality with open, global APIs endorsed by the Streaming Video Alliance
Innovative business model enables zero-capex and limited-risk deployment, helping service providers generate new revenue as active participants of the content delivery value chain
BT has adopted this solution to deliver high-quality streaming experiences across its network to all its customers on behalf of global content providers
I would like to provide some framing to put today's news into a broader context about the evolution of cloud computing and the implications for service providers. I believe this will help you see the macro dynamics at work today that are moving in favor of service providers. I will also provide context about the Streaming Video Alliance and its industry role. Finally, I will provide a deeper discussion on our partnership with Cisco.
The Evolution of Cloud Computing – Open Caching in Service Provider Networks
The Qwilt and Cisco global partnership highlights two transformative industry dynamics. First, the evolution of cloud computing from a centralized cloud running in a few massive regional datacenters to a distributed cloud across thousands of edge computing locations which are much closer to users. This cloud evolution, from centralized to edge, is happening because a considerable number of compute tasks, for economic or performance reasons, can be more efficiently completed much closer to the user. Examples of these myriad edge computing tasks include streaming media delivery, AR/VR, and some IoT use cases. Second, with the deployment of 5G networks, high-performance content and application delivery mean mobile service providers will build cloud infrastructure throughout their radio networks. As momentum continues to increase around both industry dynamics, I believe Cisco has recognized the strategic advantage of building a product portfolio that offers bundled networking and distributed cloud service solutions to service providers. Indeed, the work of cloud computing will soon extend well into the last mile of Internet Service Provider networks where ISPs will develop Open Caching business models and ecosystems to serve the market for low latency, high performance and high capacity content delivery, as well as other cloud services for which the edge is best suited.
Open Caching Architecture from the Streaming Video Alliance 
The content delivery solution from Cisco and Qwilt is based on Open Caching specifications developed by the Streaming Video Alliance (the Alliance) over the last 5 years. Qwilt and Disney Streaming Services have co-chaired the Alliance's Open Caching Working Group with the goal of bringing the streaming ecosystem together to create a new model for content delivery within ISP networks. This is a massive streaming industry collaboration, with the 60+ Alliance members unanimously approving all Open Caching Specifications. This support is proof of the widely held belief that streaming quality and capacity will be improved when ISPs build and operate content delivery infrastructure in their last mile networks, close to consumers. Open Caching, the outcome of the Alliance's collaboration, is a highly cost-effective content delivery architecture that can deliver industry-leading QoE across multiple media sources.
The benefits of Open Caching architecture are many. Open Caching deployments in service provider networks can be easily optimized for network costs and quality of experience goals. The deployment model is flexible and modular by nature and, therefore, can be easily adapted to any service provider network topology. Open Caching gives the service provider full visibility and control over content delivery resources in their network. The network economics for Open Caching are such that the service provider has incentives to invest in additional content delivery capacity to optimize the network offload benefit and reduce networking infrastructure costs. Finally, Open Caching architecture, by design, takes advantage of the service providers operational scale as it easily conforms to their unique infrastructure plans and operations.
Cisco and Qwilt Provide a Full-Stack Open Caching Solution and a Risk-Free Deployment Model
Cisco and Qwilt have partnered to provide a full-stack solution for Open Caching. Taken together, the bundled hardware, software and cloud services offer service providers a turn-key solution and a highly efficient content delivery architecture which, given the staggering rise in streaming media services around the world, is a mandatory requirement for any mobile or broadband network. In addition to the Open Caching product bundle, Cisco and Qwilt will go to market with a financing partner, Digital Alpha, who offers an option for a risk-free, zero capital cost deployment model in which Digital Alpha finances the entire Open Caching deployment for the service provider. As part of this innovative commercial model, the service provider maintains full visibility and control over the operation of the Open Caching service. Equally important, the model includes revenue sharing so content publishers won't pay more for a better service. This unique financing model, offered by Cisco, Qwilt and Digital Alpha, is expected to help accelerate decision cycles and deployments with service providers who will be presented with a self-funding Open Caching infrastructure on Day 1.
Cisco and Qwilt have partnered to provide a full-stack solution for content Delivery.
Qwilt's Content Delivery Solution – A Better Way to Deliver Content 
Qwilt's Edge Cloud for Content Delivery, a solution for service providers, is a commercialized software and cloud services offering based on Open Caching. Qwilt's Edge Cloud is comprised of three core elements: a cloud-based control plane, software-based edge delivery nodes running on Cisco Unified Computing Systems (UCS) inside the service provider network, and cloud-based open APIs to content publishers. The Qwilt Open Edge Cloud offers service providers optimized content delivery and a platform for monetization. The outcome is network offload, cost savings and monetization for the ISP.
For publishers, the outcome is more content delivery capacity, improved quality and better performance at a lower cost. Qwilt's Edge Cloud is a transformational edge computing model in which service providers, publishers and streaming consumers win. Qwilt has already deployed its Edge Cloud for Content Delivery solution with major service providers, such as Verizon and Telecom Italia. With years of expertise deploying, operating and optimizing its edge cloud solution, Qwilt brings deep experience to the partnership with Cisco.
The Future of Content Delivery Has Arrived
The entire Qwilt team is very proud of the market endorsement and industry adoption of our new model for content delivery. Today's news is a validation of our vision and hard work. Now, strengthened through our partnerships, our deployments and reach will continue to accelerate. Keep streaming!
Ready to take the next step?
We have a team of content delivery experts ready to answer your questions.

Related resources
Event
Content Delivery Summit 2023
Press Release
Qwilt and Cisco Highlight Milestones for New Content Delivery Model at NAB 2023
Blog
Raise the Quality-of-Experience Bar for Your End Users – Even When Serving Content in Your Most Challenging Markets
Event
SEGMENTS:2023