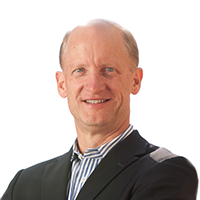 Mark Fisher on
5 min read
Changing Content Delivery Forever
Today, we officially announced our innovative new media delivery solution, Content Delivery Sharing, which is a new architectural, business and operational model for content delivery. With Qwilt Content Delivery Sharing, the OTT content providers' content is delivered by local ISP edge computing assets instead of a more distant CDN. Content Delivery Sharing is the solution to the looming capacity gap that the current CDN model can't solve.
Of even greater importance, we also announced today a major media company partnership – Globo has chosen Qwilt as its content delivery partner. Globo is using Qwilt Content Delivery Sharing, deployed in Tier 1 service provider networks in Brazil, to optimize content delivery and improve Quality of Experience (QoE) across Brazil, while supporting the growing need for streaming capacity throughout the country.
Transforming the Content Delivery Value Chain
Taken together, these two announcements signal disruptive change for the content delivery industry as Qwilt's new model transforms the value chain. In this blog post, we will take a closer look at three aspects of today's announcements:
What is Content Delivery Sharing?
Why did Globo partner with Qwilt?
How is this transformation being enabled by edge computing and Intel?
First, what is Content Delivery Sharing?
Content Delivery Sharing (CDS), a service offering to publishers based on Qwilt's Open Edge Cloud, utilizes ISP-owned servers placed at the access side of their network. The outcome is network offload and cost savings for the ISP by placing content close to end users, giving publishers better content delivery performance and cost. Content delivery sharing is a transformational model in which both service providers and publishers win…not to mention the end user.
A Transformational Model for Content Delivery
With Qwilt's Content Delivery Sharing, each service provider deploys and operates the edge cloud layer needed to support media delivery within their last mile network. They have the incentive to do so because of the infrastructure savings from using edge computing instead of network transport for content delivery. They also share in the monetization benefit. For content publishers, this new model for content delivery means three things – higher quality, more capacity and lower cost. Through a single cloud API, publishers can access our global footprint of service provider edge cloud deployments.
Content Delivery Sharing is a service offering based on Qwilt's Open Edge Cloud solution. Both CDS and Open Edge Cloud are compliant with the Streaming Video Alliance's Open Caching Specifications which define how publishers can use in-ISP network cache resources for content delivery.
Applying the Sharing Economy Model to Content Delivery
Content Delivery Sharing utilizes a sharing economy (Uber, Airbnb, etc.) business model and applies it to the task of content delivery. Unlike the CDN model, with CDS the edge computing resources are not owned by Qwilt and the delivery function is collaborative between content publishers and service providers instead of contentious as in CDN-ISP peering agreements. Qwilt, like Uber, provides the enabling technology for this model – edge node software, cloud services and APIs – which serve as the control plane that matches requests for content delivery "riders" with ISP network-based caches ready to deliver "drivers."
CDS matches requests for content with nearby ISP-owned network caches ready to deliver content and meet surges in demand.
By collaborating, the content publishers bypass the peering bottleneck (particularly beneficial in certain ISP networks and geographies), lower delivery costs, improve performance (especially valuable in certain troubled geographies), and ensure the delivery architecture will quickly scale as OTT usage grows exponentially. The service provider benefits from collaboration by offloading their network infrastructure (fewer switches, routers, ports and links inside their network), reducing their peering requirements at major interconnection points (especially relevant at locations outside of North American and Europe), controlling resources inside their networks, and receiving delivery fees that were previously going to CDNs.
Why Did Globo Partner with Qwilt?
Globo – The Largest Media Company in Latin America
First, let's take a closer look at Globo to appreciate their scale and reach in Brazil. Globo is the largest media company in Latin America and one of the largest in the world, producing around 2,400 hours of entertainment per year in Brazil. Recognized for its production quality, the company has already been presented with 14 International Emmys. In Brazil, Globo TV presently reaches 99.5% of potential viewers, practically the entire Brazilian population, with 136 broadcasting stations that deliver programming to more than 183 million Brazilians.
To put this into terms we in the US might understand, Globo broadcasts to a Super Bowl-sized audience, over 100M viewers, almost every night! Imagine what will take place when all those Brazilians start streaming.
Globo – "We want to build collaborative relationships with Internet Service Providers"
Globo's decision to seek a new model for content delivery and to partner with Qwilt is succinctly stated by Wanderley Baccala, CEO of Globo.com:
"Globo takes immense pride in the digital experiences we create for our consumers. As the demand for our Globoplay live and on-demand streaming service continues to grow, we want to build collaborative relationships with Internet Service Providers in Brazil so we can establish the content delivery infrastructure needed to deliver high quality experiences to massive audiences across the country. With these goals in mind, we chose to partner with Qwilt because of the unique way in which they enable content delivery from within the service provider networks. The business outcomes for Globo are outstanding – we have access to a more scalable content delivery infrastructure and our customers enjoy better streaming quality."
~ Wanderley Baccala, CEO of Globo.com ~
Globo – Making the Transformation to Digital
Wanderely has direct responsibility for Globo's transformation to digital as more and more of their content and consumers move from broadcast to digital platforms – like Globoplay – for live and on-demand content. It's clear that Globo recognized the need for a new model that promotes collaboration with Internet Service Providers to support their digital transformation in Brazil.  As that need became clear, the partnership with Qwilt was a natural outcome.
How is this transformation being driven by edge computing and Intel?
The announcements we've made today are the outcome of many market forces. One driving force is the broad industry movement, in both the networking and computing sectors, around edge computing and the service provider edge cloud. At Qwilt, we are strong believers in the inevitability of the service provider edge cloud as the centralized cloud evolves and many compute tasks are pushed to the edge, closer to the consumer. It makes good economic, architectural and operational sense for many reasons, which we have explored in depth in previous blog posts.
The edge computing movement is gathering momentum thanks in large part to Intel's leadership. As an Intel® Network Builder and Network Edge Ecosystem Partner for several years, Qwilt has firsthand experience in the high value of investing in a relationship with Intel. For us, the Intel partnership has both short and long-term value on four dimensions. Namely,
Ongoing Improvement in Compute Economics – Intel, over many years, has relentlessly attacked the cost of computing. We are all benefactors of the computing cost curve arc which is manifested in smartphones, laptops and, of particular interest to Qwilt, the performance and cost of an edge server placed at an ISP's central office that can effortlessly stream the Game of Thrones season finale in HD to 10s of thousands of subscribers in their homes nearby.
Thought Leadership – Intel has the vision to see beyond the horizon, a strategic voice the industry respects, and resources to hasten the future they predict. We saw this in action earlier this year when Intel's CEO spoke of the 'cloudification of the edge' at the Intel Innovation Day in San Francisco. This vision and thought leadership, coupled with Intel's executive relationships across the service provider industry, helps the industry quickly align around the evolution of cloud computing and the business case driving us to the edge.
Product Innovation – Intel's ongoing innovation brings new products to the market, like the Intel® Optane™️ persistent memory, that increase the value of edge computing, help accelerate the service provider edge cloud, and give Qwilt more edge resources to support, for example, live streaming of HD streams at massive scale or new immersive consumer applications.
Partner Ecosystem – From major OEMs to innovative start-ups, Intel has grown and maintained an ecosystem of remarkable breadth and depth. Qwilt's ability to support a wide range of OEM platforms, such as Cisco, Dell, HP, Quanta and SuperMicro, is vastly simplified by the common denominator of Intel® architecture. Furthermore, Qwilt's desire to find and partner with a range of like-minded and innovative edge cloud application companies, like TexelVR and Tiledmedia, is satisfied faster thanks to Intel's broad network of partners and their remarkably intuitive match-making skills.
We are proud to be an Intel partner and are eager to advance the service provider edge cloud with new solutions like Content Delivery Sharing. It's rewarding to announce new services, but what really matters are the relationships and value we can bring to our customers and partners. In this case, we are honored to partner with Globo and support their digital transformation.
Ready to take the next step?
We have a team of content delivery experts ready to answer your questions.

Related resources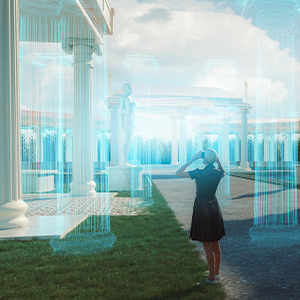 Blog
Bridging the many miles across immersive experiences
Event
Future of Video 2023
Blog
The CDN shake-up: What issues lie at the heart of a recent spate of acquisitions and exits?
Event
Capacity Europe 2023