Qwilt Launches NFV-based Caching and Acceleration Solution to Power Video on Mobile Networks
Qwilt Mobile Video Fabric Improves Mobile Network Effective Capacity, Reduces CAPEX and OPEX spend
REDWOOD CITY, CA – December 9, 2014 – Qwilt, the leading provider of online video delivery and open video caching solutions, today unveiled the Qwilt Mobile Video Fabric, purpose built to address the unique challenges of over-the-top (OTT) video delivery for mobile service providers. Qwilt Mobile Video Fabric is a new software defined networking (SDN)-based open caching and acceleration suite, allowing mobile operators to improve the performance of their network while maximizing their current infrastructure investment.
Video is rapidly becoming the most dominant application in mobile networks. An Ericsson Mobility Report found video to be the largest and fastest growing segment of mobile data traffic, with mobile video expected to increase by more than 10x by 2019. This presents a challenge for mobile operators given that current network architectures are not optimized for this staggering rate of video growth. The network strain, which will only get worse, is already causing the quality of experience (QoE) for video viewing to suffer from issues such as radio access network (RAN) congestion, buffer bloat, latency and packet loss in both RAN and mobile backhaul.
"Mobile operators face increasing bandwidth delivery costs to keep up with the demand for mobile video and improved viewing experience, while also being forced to invest in maintaining a robust network infrastructure," said Peter Jarich, Vice President, Consumer and Infrastructure Research, Current
Analysis. "To minimize the problems that exist with mobile video, operators require intelligent software that can seamlessly deliver video inside the mobile network, extending video delivery all the way to (and seamlessly integrated with) any RAN and be able to adapt to any network and radio conditions in real-time."
Introducing Qwilt Mobile Video Fabric

The latest innovation from Qwilt, the Mobile Video Fabric, enables dynamic caching of unmanaged and managed streams of video content on mobile networks. This open caching solution, which can be deployed either at a centralized (Gi/SGi) level or distributed (eNodeB) level, will extract the most value and capacity from existing mobile network infrastructure by improving network effective capacity by up to 35 percent. Powered by the SDN-based Qwilt QwOS™ software and enhanced with transmission control protocol (TCP) acceleration capabilities, the Qwilt Mobile Video Fabric reduces network latency, improves throughput and addresses complicated mobile video RAN and backhaul challenges such as packet loss and congestion.
The Qwilt Mobile Video Fabric provides the following benefits in a streamlined software offering:
Best-in-class caching efficiency.Based on open caching technology that has been proven in networks worldwide, the Qwilt Mobile Video Fabric now extends Qwilt's expertise to benefit mobile networks, a necessity in light of proliferation of long-form, professionally produced content such as Netflix and Amazon in mobile networks.
TCP acceleration. Tuned specifically for radio network conditions, the Qwilt Mobile Video Fabric optimizes TCP for accurate and timely mobile video delivery.
Any video format. Qwilt's QB-Series Video Fabric Controller software is built to cache both video-on-demand (VOD) and live video content on mobile networks.
High performance software.Qwilt's high performance software can run in a network function virtualization (NFV) environment on any platform as an open cache virtualized network function (VNF) or on dedicated COTS hardware platforms, providing a flexible solution for mobile video caching that can be deployed in various network locations based on operator requirements.
"Mobile network operators (MNOs) now face a strategic challenge as a result of the surge and demand for streaming video. Their networks require an open caching solution designed from the ground up for video," said Alon Maor, Qwilt CEO. "Our proven solution delivers substantial bandwidth capacity benefits each day to network operators worldwide. We're pleased to announce the Qwilt Mobile Video Fabric, an open caching solution tailored for mobile video that MNOs can deploy to improve mobile network capacity while saving significantly as they scale their networks. Most importantly, caching mobile content closer to consumers also delivers improved QoE—a win-win for both operators and consumers alike."
About Qwilt



Qwilt addresses the impact of OTT video on operator networks with a unified, turnkey solution that combines open caching, video delivery and analytics technologies deployed at the subscriber edge. Qwilt QB-Series Video Fabric Controllers optimize delivery of streaming video content to relieve network traffic congestion for operators and deliver a higher quality viewing experience for their customers. A growing number of the world's leading cable, telecom and mobile service providers rely on Qwilt to optimize their networks to support growing consumer demand for online video content as a primary entertainment source. Founded in 2010 by industry veterans from Cisco and Juniper, Qwilt is backed by Accel Partners, Bessemer Venture Partners, Marker and Redpoint Ventures. Learn more at www.qwilt.com.
Connect with Qwilt
Read the blog: www.qwilt.com/blog
Converse on Twitter: @qwilt
Follow on LinkedIn: www.linkedin.com/company/qwilt
Visit on Facebook: www.facebook.com/Qwilt.Inc
Qwilt Press Contact:

Lauren Goodacre
Bhava Communications for Qwilt
+1-510-356-0014
qwilt@bhavacom.com
Qwilt and QB-Series are trademarks of Qwilt. All rights reserved. All other trademarks or trade names referenced here are the property of their respective owners.
Qwilt Media Contact
Qwilt Media Relations
media@qwilt.com
+1 (650) 249-6521
Related resources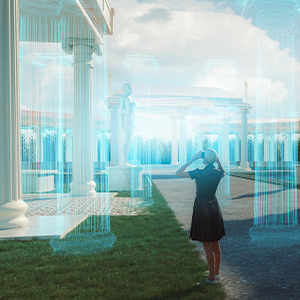 Blog
Bridging the many miles across immersive experiences
Event
Future of Video 2023
Blog
The CDN shake-up: What issues lie at the heart of a recent spate of acquisitions and exits?
Event
Capacity Europe 2023