Qwilt Sees Strong Growth, Increased Demand For Transparent Video Caching Solutions in 2013
REDWOOD CITY, Calif., Jan. 28, 2013 — Qwilt, a leading provider of transparent caching and video delivery solutions, today announced that it has signed deals with five new customers in key1 strategic regions including North America, Latin America, and Asia in the first month of 2013. The company is experiencing an unprecedented surge in demand for its transparent caching and video delivery solutions due to the rapidly increasing consumption of streaming over-the-top (OTT) video, and the strain it is putting on operator networks worldwide.
More mobile and fixed line operators are choosing Qwilt's transparent caching and video delivery solutions to reduce their CAPEX and OPEX spending, minimize the impact of increased bandwidth consumption on their networks, and provide the best possible quality of experience (QoE) to their subscribers. By transparently caching and delivering video from within their networks, typically from the network edge in close proximity to the subscribers, operators ensure a rich, immersive video streaming experience for their consumers, while vastly improving the quality and availability of other bandwidth-sensitive applications such as VoIP, online gaming, and web browsing.
"The speed of the network has real value to our customers," said Masashi Ono, Division General Manager of IT Frontier Corporation. "Their subscribers are avid online video viewers, demanding the best possible viewing and browsing experience. Our long-standing relationship with Qwilt — further strengthened by the first transparent caching deployment by a leading Japanese operator — has enabled this carrier to consistently meet consumer expectations throughout Japan."
In a highly competitive service provider market where end user satisfaction ranks among top differentiators, optimal subscriber video QoE gives operators a tremendous advantage over their competitors. Qwilt's transparent caching solution was recently featured in a Frost & Sullivan report, "Video QoE 2012: Managing the Video Tidal Wave for Quality & Profit", for its innovative approach to network video bandwidth and subscriber QoE optimization with a unified, feature-rich, turnkey1 transparent caching platform.
"Qwilt is winning business based on those product advantages," said Jeff Cotrupe, Global Program Director – ACEM and OSSCS at Stratecast/Frost & Sullivan. In referencing the number of Qwilt's current customer engagements and revenue, he added that it is "… a number that could rocket skyward given the uniqueness and revenue-readiness of what it is bringing to market."
"We are thrilled to deliver a mature, comprehensive solution that solves a challenging problem for our customers, and consistently exceeds performance expectations," said Alon Maor, CEO and co-founder of Qwilt. "As the market-leading edge caching solution provider, we are paving the way toward preparing service provider networks for the future of online video and the next generation of digital entertainment, and look forward to becoming the trusted transparent caching solution partner for network operators worldwide."
About Qwilt

Qwilt's products help carriers reduce the impact of over-the-top (OTT) video traffic on their networks, improve quality of service for their end users, and prepare their networks for the future of online video. Qwilt's QB-Series combines transparent caching, video delivery, and analytics in a unified, turnkey1 platform. A growing number of the world's leading operators rely on Qwilt for the most precise video content detection, highest performance and scalability, and unprecedented transparency and control needed to optimize video delivery in carrier networks. Headquartered in Redwood Shores, California, Qwilt is founded and staffed by industry veterans from Cisco, Juniper, BroadSoft and Fortinet, and backed by leading investors including Accel Partners, Redpoint Ventures and CP Lantern. Learn more at
Qwilt.com.
Qwilt Press Contact:

Gleb Brichko
1 (650) 249-6521
media@qwilt.com
Qwilt Media Contact
Qwilt Media Relations
media@qwilt.com
+1 (650) 249-6521
Related resources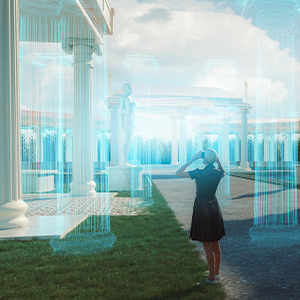 Blog
Bridging the many miles across immersive experiences
Event
Future of Video 2023
Blog
The CDN shake-up: What issues lie at the heart of a recent spate of acquisitions and exits?
Event
Capacity Europe 2023