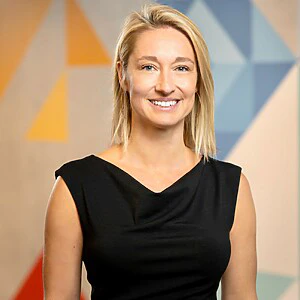 5 min read
Discover Qwilt's Edge Cloud for Content Delivery at NAB Show 2022
The trade show cycle is back in full swing, and this week I'm delighted to be heading over to the bright lights of Las Vegas for NAB Show 2022. Alongside my Qwilt colleagues Kevin Odden, Jocelyn Tice, and Gautier Demond, we'll be exhibiting on Cisco's stand (West Hall, W9722) and ready to share all of Qwilt's latest news, product developments, and upcoming events.
Hot on the heels of Mobile World Congress, NAB Show is among the first major physical trade shows to return since the start of the pandemic and is set to be an exciting reunion of more than 20,000 broadcast professionals. And we certainly have a lot to update the industry on! Our strategic partnership with Cisco has transformed our company – dramatically growing our team, enhancing our world-class products, and expanding our global network deployments.
Driving connected experiences forward
Working alongside Cisco, we're on a mission to deliver connected experiences at the quality they are imagined – it's as simple as that. Quality of delivery is all-important today and even more so in the future as more immersive experiences are enabled at scale.
Our delivery model is unique in that it comprises hundreds of deployments embedded deep in the ISP network edge throughout the globe. Our global Open Edge Cloud massively improves the quality of experience through the principle of 'closer is measurably better.' When it comes to delivering streaming content, we're proving that closing the distance gap enables content publishers to achieve the highest quality experience to their users.
While a traditional CDN's reach typically ends at the service provider peering point, through Qwilt's solution, OTT and broadcasters can now deliver to the embedded edge of neighborhoods across our global network of service provider partners – at a proximity that wasn't possible before. We're helping content publishers deliver unparalleled online video experiences to millions of end-users.
Edge Cloud for Content Delivery
With the advent of live streaming at scale and more immerse streaming, including 4K and virtual reality, proximity and higher bitrates have become ever more critical. Qwilt enables new applications to be delivered through our edge cloud architecture with superior QoE – our set of open APIs allows you to tap into this massively distributed layer of computing and storage power. Our Edge Cloud for Content Delivery solution will be on display on the Cisco stand, and visitors will see first-hand how it can handle any type of content!
VOD – In-network caching of your most popular on-demand content
Live – Live streaming with no bottlenecks, just a few miles away from your consumers
Linear – OTT linear streamed at the reliability and quality of broadcast
Any Transport – Whatever your transport protocol – we can deliver it
Join us at NAB Show!
We can't wait to re-connect with the broadcast industry in-person once again at NAB Show. If you'd like to arrange a booth demo or simply to discuss how we're reinventing the way content is delivered, feel free to reach out to Kevin, Jocelyn, Gautier, or me via LinkedIn.
And if you're attending the NAB Show Streaming Summit, we welcome you to hear from our own Kevin Odden, alongside panelists Alex Zambelli of Discovery, Raul Santos of Peloton, Richard Oesterreicher of Streaming Global, and moderator Adam Wiener of Continuous Media in their session on "Best practices for Video Packaging, Playback, and Delivery," Monday, April 25, at 1:30pm PDT.
See you in Vegas!
Ready to take the next step?
We have a team of content delivery experts ready to answer your questions.

Related resources
Blog
The CDN shake-up: What issues lie at the heart of a recent spate of acquisitions and exits?
Event
NAB Show New York / Streaming Summit 2023
Press Release
Link Net partners with Qwilt and Cisco to deploy Open Caching solution to elevate video streaming experiences across Indonesia
Video
Reach users everywhere with Qwilt